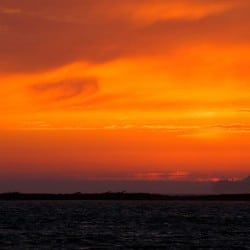 Though our waterfront cottages in Sequim are an ideal place to stay if you plan to enjoy some hiking, biking, or other outdoor adventures this winter, it's not the only reason to stay with us. Our cottages are the perfect place to escape for a romantic getaway, and this winter is the perfect time to plan one.
The Dungeness Bay Cottages are situated right on Sequim's beautiful waterfront on the Olympic Peninsula; an area known for its majestic mountains, breathtaking beauty, and unbeatable outdoor recreation. At just 3 hours from Seattle and Tacoma, our waterfront cottages are close enough to get away for the weekend, but it feels as though it's miles away from the hustle and bustle of today's modern cities. Moreover, the area is absolutely chocked full of charm and character, along with plenty of things to do. It has the makings of a perfect romantic getaway.  Come see what makes us special. Book a romantic getaway at our Sequim Cottages today!
5 Reasons to Visit our Cottages in Sequim
It really goes without saying that you should spend ample time exploring the Olympic Peninsula while visiting us in Sequim. There are more things to do here than we care to count, and the weather is mild and enjoyable year-round. In fact, Sequim is famous for its mild and relatively dry weather; not something that's typical for the notoriously rainy Pacific Northwest! Get outside for some hiking and biking, head to the mountains for cross country or downhill skiing, explore the charming towns that make up the Peninsula, or simply curl up and relax in our cozy accommodations, our cottages truly have it all.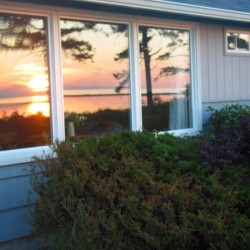 Exploring this great region is not the only reason to make our cottages your home away from home, though. Here are 4 more reasons to make us your romantic getaway destination this winter:
We offer six comfortable and well-appointed cottages with full kitchens. Each unit overlooks Dungeness Bay and your own private beach.
The sunrises and sunsets from our private beach are absolutely unbelievable, and the perfect place to start and end each day on the Olympic Peninsula.
There are plenty of great attractions to explore on the Olympic Peninsula, and we're centrally located between all of them. We've lived here for a long time, and are happy to serve as your local experts. We'll gladly help you plan romantic dinners and adventures throughout the duration of your stay
We are close to all the great things downtown Sequim has to offer, including its many world-class restaurants, great shopping, lavender farms, and Dungeness National Wildlife Refuge, and more.
Plan Now for Future Visits to Sequim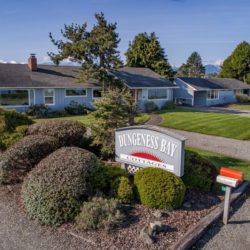 While these fall and winter months are a great time to plan a romantic getaway to our waterfront cottages in Sequim, it's also a great time to start planning ahead for future visits. Each visit to this incredible area is certainly unique, with a delightful array of things to do and see. We know one trip here and you'll be hooked, wanting to come back time and time again. Stay in our reliable, comfortable accommodations each time you do!
The Sequim has a wonderful variety of activities and attractions to enjoy throughout the year beyond just what you see outdoors.  This includes things like Sequim's popular Lavender Festival, held during the third weekend in July each year. If you're thinking of visiting us during the peak seasons, which tend to be in the summer and autumn months, we encourage you to plan well in advance.  Book early ensure you get the rooms and dates you want for your future Sequim getaways. Book your future stays at our romantic waterfront cottages today!