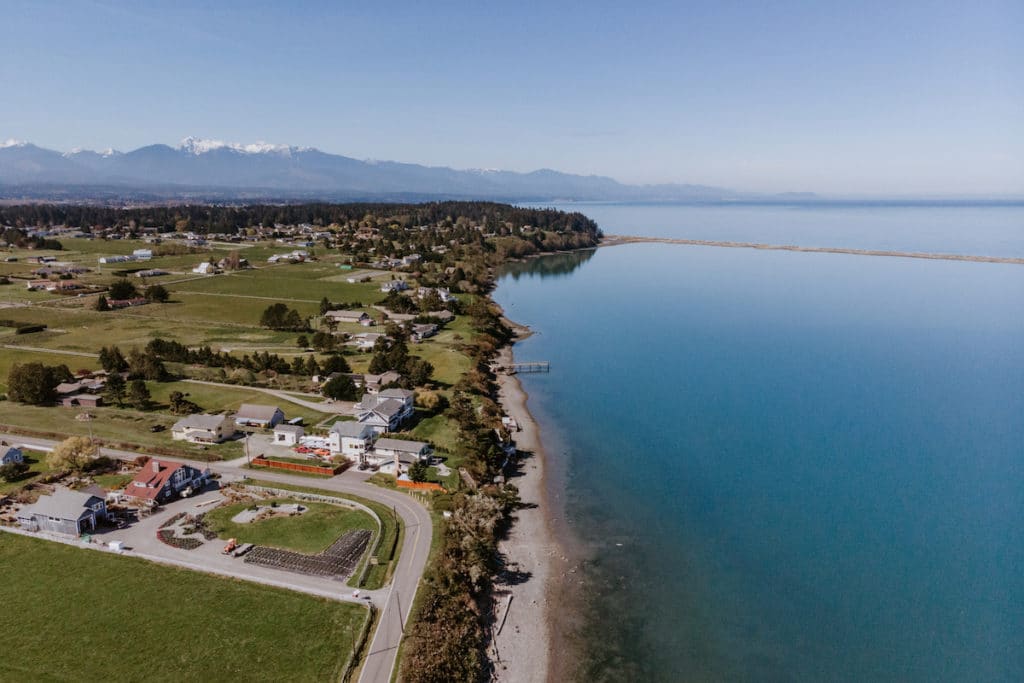 There are so many fun things to do in Sequim year-round, but winter happens to be an exceptionally cozy and comforting time. We love bundling up and exploring the beaches, the trails in the Olympic National Forest, and wine tasting along the Olympic Penisula trail. In the Northwest, we don't ever let the chilly days keep us from getting out there, and thankfully our little corner of the state receives a bit less rainfall on average than other parts of Washington.
Of course, you'll want to head out and enjoy the bounty of our area, but there are also a ton of things to do in Sequim right on the property of our waterfront cabins. And our six elegant cottages just happen to be one of the best places to cozy up in the winter months. We offer seasonal rates from October through April, so there's really no better time to get your next getaway to the Olympic Penisula on the calendar. Book your next stay in Sequim today!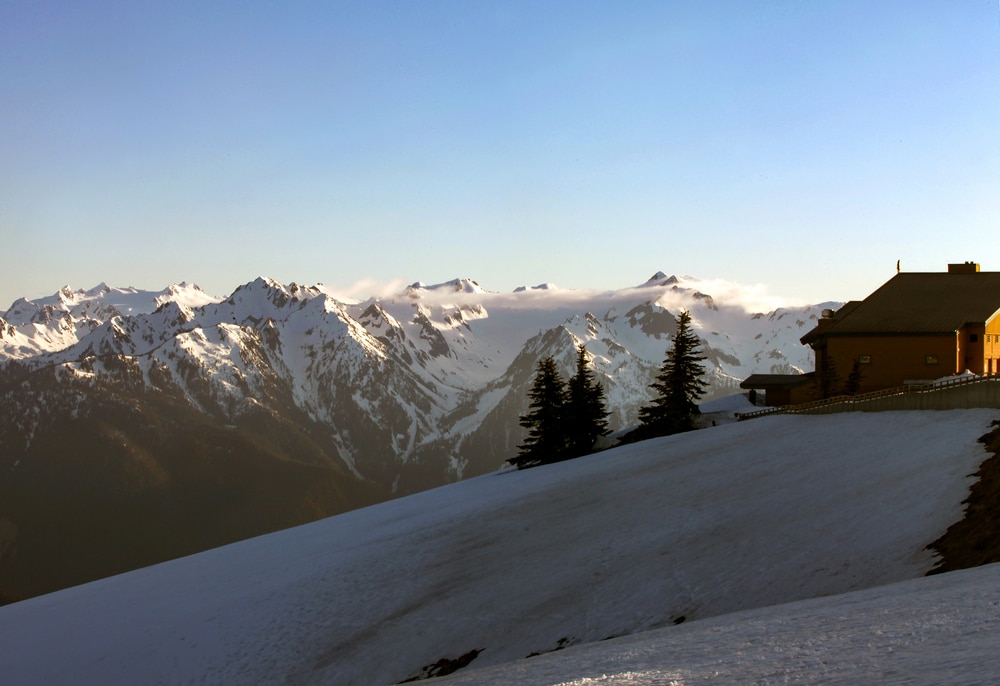 The Best Things to do in Sequim this Winter
Once you've discovered all of the fantastic things to do in Sequim during the wintertime, it may become your yearly destination for cold-weather adventures. Our beachfront cottages are the perfect lodging option for stunning views, cozy evenings in, and close vicinity to the downtown area of Sequim.
Here are the ten best things to do in Sequim this winter:
Skiing at Hurricane Ridge Ski Area: You'll find fantastic skiing at Hurricane Ridge in the Olympic National Park just about an hour from our Sequim lodging. Head out to hit the slopes and retreat back to our cozy cabins to warm up and relax.
Winter hikes at Olympic National Forest: Hiking in this spectacular forest is always one of the best things to do in Sequim. You'll find miles and miles of trails weaving through the diverse landscape, including temperate rain forest and Pacific coastline treks.
Olympic Game Farm: This outdoor animal sanctuary is just a five-minute drive from our beachfront cottages, and you won't even need to get out of your car. This self-guided tour gives you a close-up look at some majestic species not native to the Northwest.
The New Dungeness Lighthouse: The Dungeness Spit is the longest sand spit in the US and is home to the New Dungeness Lighthouse. With the right timing with the tides, guests can hike out to the lighthouse (about five miles) for an invigorating walk out along the water.
Kayaking on the Dungeness Bay: As a guest at the Dungeness Bay Cottages, we always encourage borrowing our kayaks or paddleboards to explore the tranquil waters of the Dungeness Bay. This is by far one of the best things to do in Sequim, and it's so quintessentially Northwest.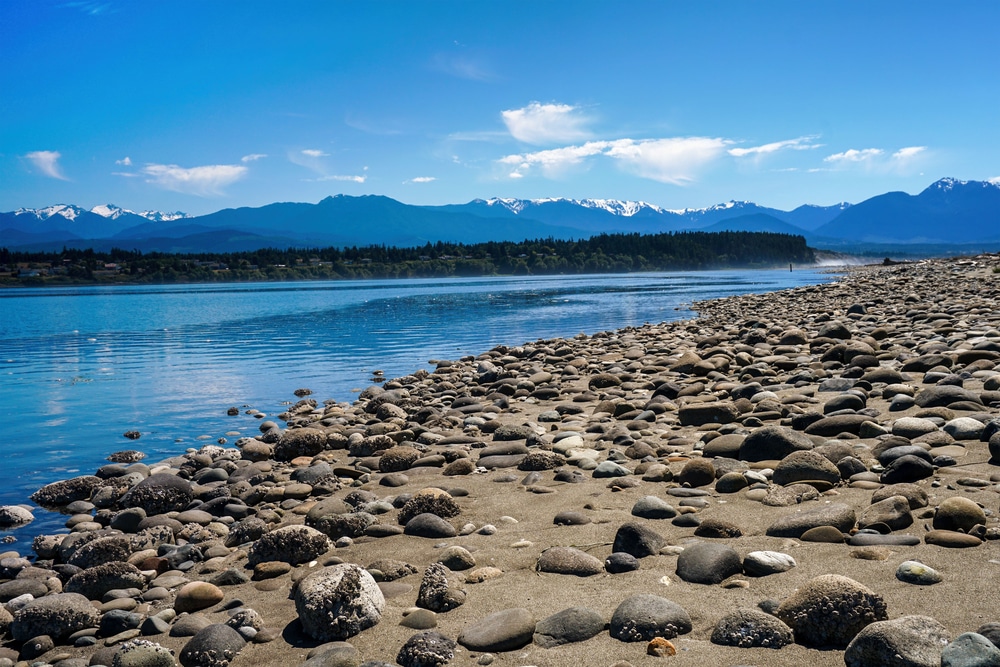 Bundle up and explore the rocky beaches: The beaches in the Northwest are a mix of beautiful sand and craggy, rocky shores. In the winter, we love searching for treasures among the stones. There's no better way to end a day than with a roaring bonfire down by the water too.
Wine Tasting at the Olympic Penisula Wineries: You'll find a great selection of wineries along the Olympic Peninsula for wine tasting adventures. You'll pass by eight local wineries starting out west in Port Angeles and working your way east to Port Townsend.
Delectable dining at Nourish: While this is a fully dedicated gluten-free restaurant, you won't miss it because they craft wholesome and delicious dishes from the bounty of our area. Be sure to check out the housemade pastries as well!
Birdwatching at the Dungeness River Nature Center: Located right in the heart of downtown Sequim, the Railroad Bridge Park along the Olympic Discovery Trail leads over the Dungeness River to this Nature Center. Inside, check out a museum with a collection of mounted birds and exciting exhibits.
Stroll the charming streets of Downtown Sequim: The adorable downtown area of Sequim has local boutiques, cafes, and art galleries. Pop by Salty Girls Seafood Company for freshly shucked oysters and sparkling wine.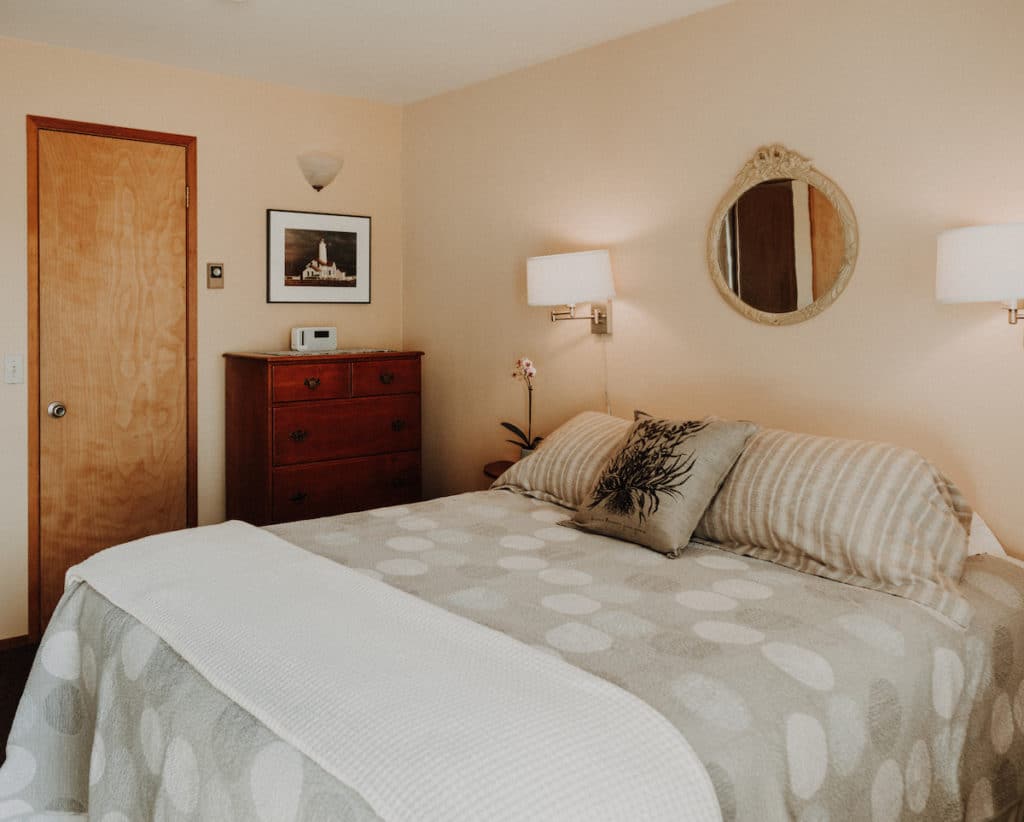 Elegant Lodging at our Waterfront Cabins in Sequim
Our six comfortable cabins have everything you need for a cozy getaway to Sequim. Each cottage has its own beachy feel with rustic decor and spacious arrangements. Inside, you'll find fully-equipped kitchenettes for lovely mornings with freshly brewed coffee and spectacular views of the Strait of Juan de Fuca. Choice cabins have hot tubs outside, but all have access to our sweeping green lawns, private beach area, and bike and kayak rentals.
Experience the Northwest with us and explore all of the best things to do in Sequim this winter! Book your stay today!