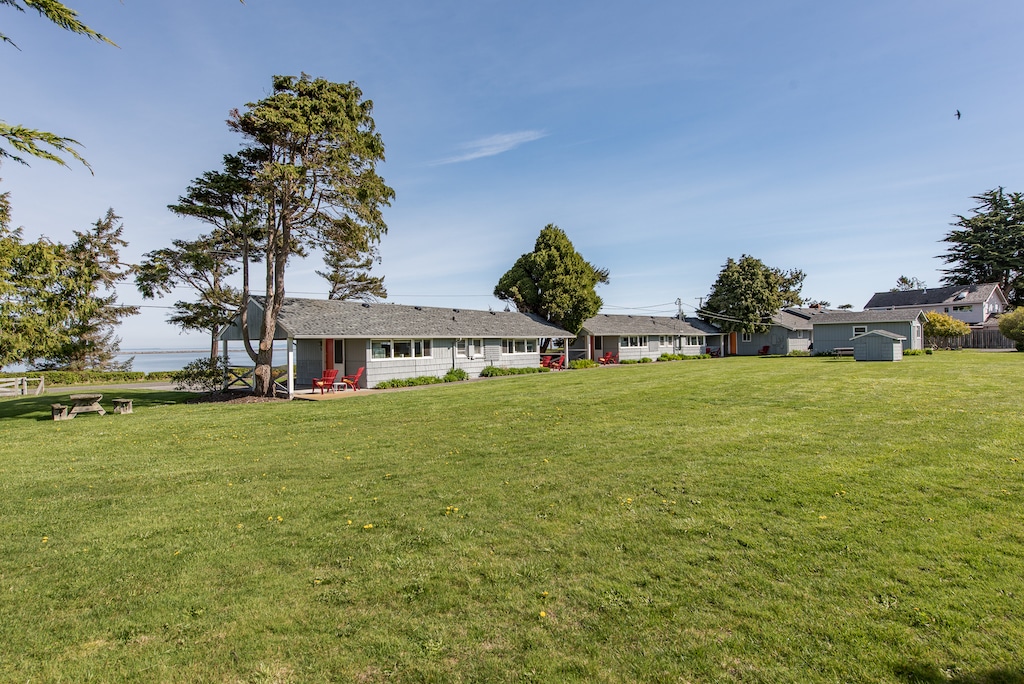 If you're searching for an Airbnb in Sequim, either for a romantic getaway, family vacation, or solo retreat, our waterfront cabins are the best place to stay! The Dungeness Bay Cottages are the perfect blend of modern appointments, ideal location, privacy, and breathtaking views. You'll awake to stunning sunrises each morning over the water, a dedicated beach area for strolls and bonfires, and the idyllic Olympic mountains at your back.
Our Airbnb in Sequim is a collection of six cozy yet spacious cottages—each with delightful decor, convenient kitchenettes, and beautiful water views. You'll be near all of the best things to do in Sequim and beyond on the Olympic Peninsula. This area is especially popular with outdoor enthusiasts, skiers, and water lovers, and even in the wintertime, there's plenty to explore!
Our lodging group has a wonderful collection of rental properties on the Olympic Peninsula. From cozy cottages on the water and larger cabins tucked away in lush forests to a modern castle surrounded by lavender and private spa-like suites for two—there's a location to fit any style of getaway in Washington State. If you're heading here for a traditional vacation, a romantic getaway, or even a corporate retreat, we have the best lodging for you. Head over to our booking calendar and start planning your next trip today!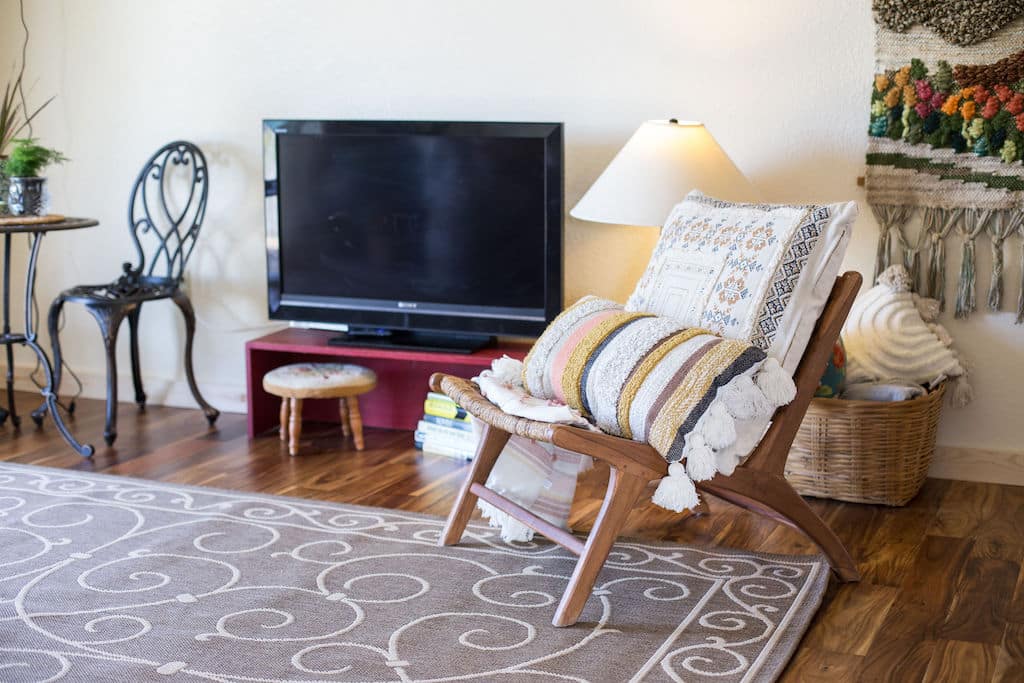 Beautifully Appointed Airbnb in Sequim for Cozy Winter Trips
Depending on what kind of getaway you're planning, we have a selection of lodging properties, including our Airbnb in Sequim, that are the perfect places to make your home away from home. The Dungeness Bay Cottages are the ideal escape from the hustle and bustle, with six elegantly appointed cabins perched on a bluff overlooking the Strait of Juan de Fuca.
The Olympic Peninsula cottage, pictured above, is fully equipped for a restful getaway. Whether you are out exploring the Peninsula or relaxing in your room, you will enjoy different aspects of the Olympic Peninsula. You'll have a stunning view of the Strait of Juan de Fuca and the Dungeness lighthouse off in the distance from this suite. This cottage sleeps up to four, with a king bed and a pull-out couch. This Airbnb in Sequim has a 65″ Flatscreen TV, DVD, and a small library. There's also a private hot tub—the ideal space to relax in the evenings!
You can cook exquisite gourmet meals in the well-appointed kitchen while indulging in tranquil bliss and breathtaking panoramic views of majestic eagles soaring by or picturesque oceanfront sunsets. The cabins have a private staircase leading down to a private sandy and rocky beachfront. The expansive backyard offers plentiful areas to play yard games, barbeque, and warmly end the day by gathering around the inviting fire pit to reminisce about the day's adventures. This is such a fantastic Airbnb in Sequim for family reunions or gatherings—each couple or family can have their own privacy while still being right next door.
The Best Things to Do in Sequim this Winter
The Pacific Northwest is a four-season area; we don't just stay curled up inside all winter; we bundle up, hit the slopes, hike in the snow, and continue to absorb nature's bounty on the Olympic Penisula all winter long. As a guest at our Airbnb in Sequim, you'll be in the ideal location to explore the best of our stunning corner of Washington State.
The best part of heading out for these wintery adventures is knowing you'll have a cozy and relaxing place to return to! Make our Airbnb in Sequim your home base, and you're bound to have a fantastic wintertime getaway. Book one of our beautifully appointed cottages or our other rentals today!