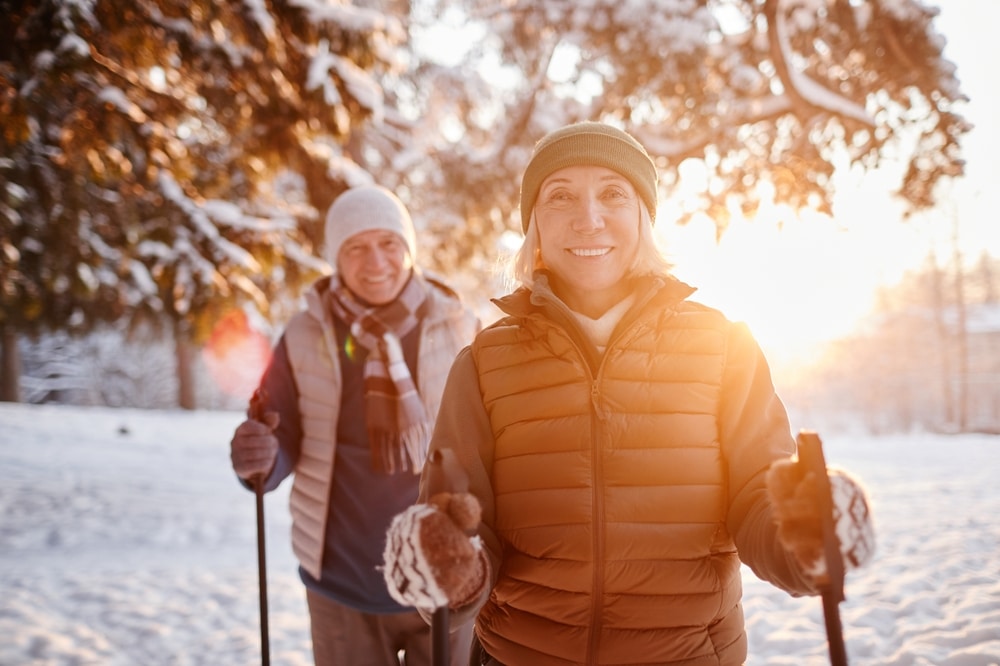 The New Year is a perfect time to start planning a romantic getaway, and our collection of waterfront cottages is the best Sequim lodging option. Our cabins are unique and distinguishable from our competitors from the moment you arrive at our doorstep. The warm and romantic atmosphere, combined with the breathtaking views from your private windows, perfectly embodies a place to spend special one-on-one time with your love.
Though the peaceful environment of your guest cabin offers little reason to leave, there are so many romantic things to do in Sequim and on the Olympic Peninsula you'll want to explore during your stay! The Northwest is such a picturesque area with incredible hiking trails, waterfalls, quiet beaches, and fantastic dining opportunities. Our Sequim lodging is right in the center of it all!
The Dungeness Bay Cottages is located just a quick drive from downtown Sequim and centrally distanced from the charming waterfront towns of Port Angeles and Port Townsend. Our six cottages are beautifully appointed with everything you need to relax and reconnect. With full kitchens and kitchenettes, you could easily plan an extended vacation where, on some evenings, you plan to stay in, cozy and warm with the stunning view, perfect for winter storm watching. Start planning your next romantic getaway and book your Sequim lodging today!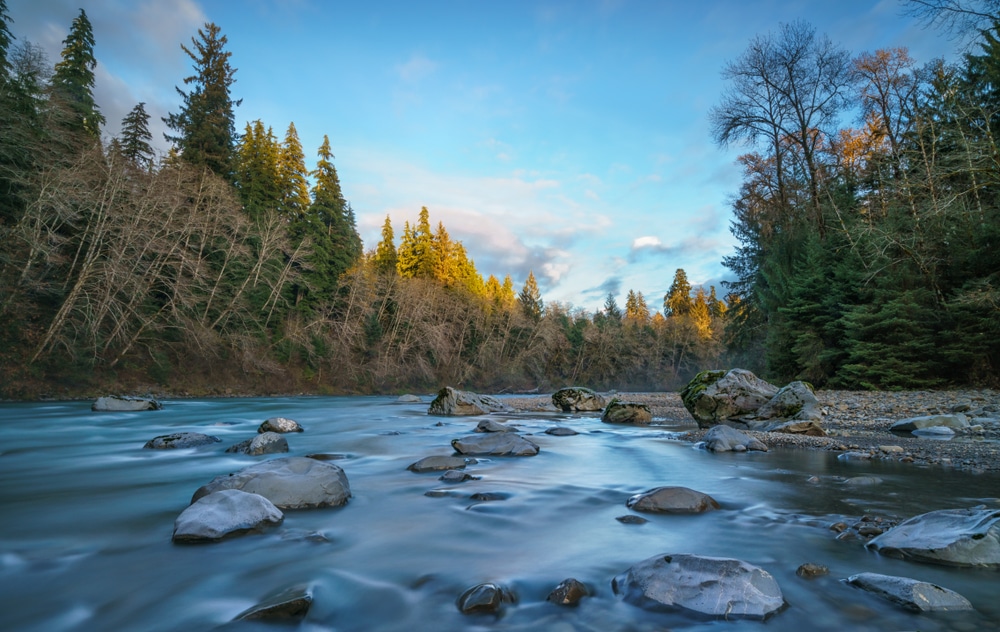 The Most Romantic Things to do Near our Sequim Lodging
Now that you have your Sequim lodging location in mind, it's time to start filling out your itinerary for a romantic getaway on the Olympic Penisula. You'll have your pick of hiking opportunities, nature viewing, dining out, and supporting the local small businesses.
Here, we'll offer a three-day vacation plan with some of the best things to see, do, eat, and drink each day of your stay!
Day One:
Check into our Sequim lodging property and get comfortable. You'll love our cozy king-size beds and how all our bedrooms look out over the bluff and the Strait of Juan de Fuca.
Stroll down to our private beach area and have a bonfire. You'll see the Dungeness Spit and lighthouse off in the distance. Look for shells, beach glass, and pretty rocks as you wander along our rustic Northwest shore.
Retreat to your waterfront cottage for a light dinner—take advantage of our kitchen setup or even use the shared barbecue in the ample yard space. Open a bottle of wine, and don't miss one of the most beautiful sunsets on the Olympic Peninsula. Before you retire, hop into the hot tub for a restful soak.
Day Two:
If you're an early riser, you'll love making a cup of coffee and taking in the sunrise over the water. For breakfast, our favorite place is the Oak Table in the downtown area, about 15 minutes from our Sequim lodging property. You'll love this popular local and longtime eatery's hearty portions and down-home friendly service.
After you're fueled up, the Olympic Penisula is an outdoor lovers paradise! Head to the Olympic National Forest for some of the most spectacular hiking trails in all of Washington State. If you're a beginner, the Marymere Falls hike is a great place to start, and Lake Crescent is a picturesque destination for hiking through the Evergreen forest.
Pop by Wind Rose Cellars for a wine tasting and an appetizer, the perfect post-hike activity. When it's time for dinner, there's a fantastic list of restaurants in Sequim to explore. If you're looking for the most romantic choice, the newly renovated Alder Wood Bistro offers seasonal fine-dining fare with a wine list to match.
Day Three:
Head to Hurricane Coffee Co. to start your day with a latté and pastry before strolling along the charming main street of downtown Sequim. There are plenty of local shops for a souvenir or two. Don't miss the Cedarbrook Lavendar gift shop, and during the warmer months, you'll want to head out to the stunning purple fields to see them in person or plan ahead for the annual Sequim Lavendar festival.
For lunch, head to Nourish Sequim for a farm-to-table meal. The organic kitchen is dedicated to serving gluten-free fare that doesn't skimp on flavor or creativity. Stroll the beautiful grounds as well! After lunch, head out to Port Townsend to tour the Victorian architecture, stroll at Fort Worden State Park, and shop in the downtown area.
If you're a high-roller or like to catch live music, the 7 Cedars Casino is an excellent place for a fun night out on the town. Try your hand at the slots and tables before retreating to our comfortable Sequim lodging property.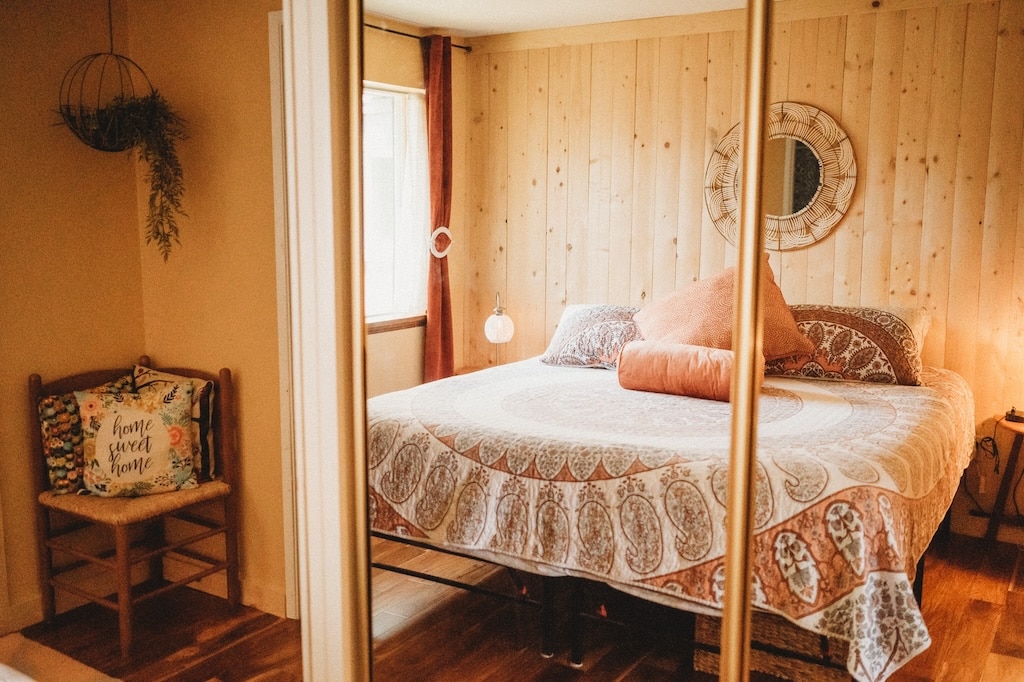 Book a Romantic Waterfront Cottage on the Olympic Peninsula
There's something magical about checking into our romantic waterfront cottages—each is modern with a homey flair with your peak comfort in mind. That means big, comfortable beds, seating areas, and a spacious layout. The Olympic Peninsula Cottage (pictured above) is the perfect combination of Boho-chic, with a muted soft color palate that doesn't detract from the stunning view from the big, bright windows.
The full kitchen has everything you need for romantic dinners or preparing a wholesome breakfast in the morning. You'll have direct access to a hot tub and a fire pit—the ideal place to spend winter's evenings in the warmth of the steamy bubbles or firey flames. Our Sequim lodging property is an oasis of calm! Any of our six waterfront cottages on the Olympic Peninsula are a great choice for couples seeking an escape.
If you're traveling with family or a larger group, we also have a collection of Sequim lodging properties catering to bigger groups. These locations are also equipped for extended vacations, reunions, and gatherings. You'll be in an excellent place to head out and explore the beauty of the Olympic Peninsula! Our properties often fill up in advance, so look ahead on your calendar and get your reservation on the books today!