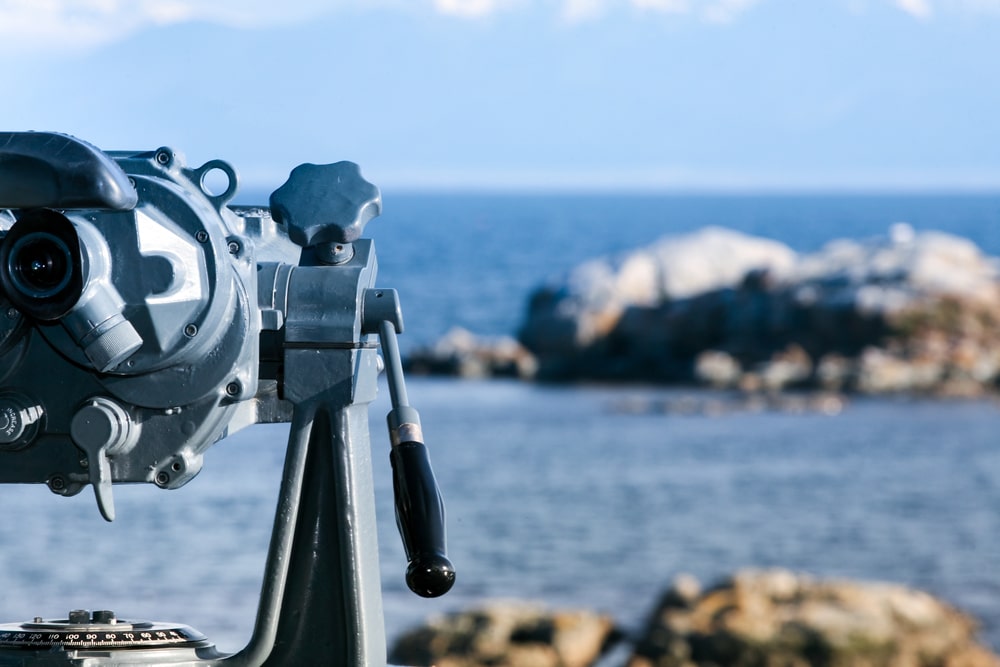 During the summer in Sequim, the main focus might be the blooming lavender fields, but there's another seasonal draw that brings visitors from around the country and beyond, the Tufted Puffin. They only breed in select environments around the world, and one of those happens to be just offshore from Sequim on Protection Island. Approximately 70% of the nesting seabird population of Puget Sound and Strait of Juan de Fuca nests on this small island.
While Protection Island is a fantastic place for birdwatching and wildlife viewing, it's a federally protected National Wildlife Refuge and only one of two puffin breeding grounds left in the Salish Sea, so people are only allowed within 200 yards of the island by boat. Thankfully, the Port Townsend Marine Science Center partners with the Puget Sound Express to get those eager birders and nature enthusiasts out on the water with Migration and Puffin Cruises.
For those hoping to catch sight of these majestic Puffins during nesting season, you'll want to secure your lodging in the area, and our AirBnB in Sequim is the ideal place. You will have a stunning view of the Strait of Juan de Fuca from your private beachfront cabin and everything you need for a restful and relaxing retreat. From our fully equipped kitchenettes, cozy beds, and seating areas to our lovely outdoor space, your first visit to our AirBnB in Sequim is bound to be your last. Check out our upcoming summer availability and book your cabin today!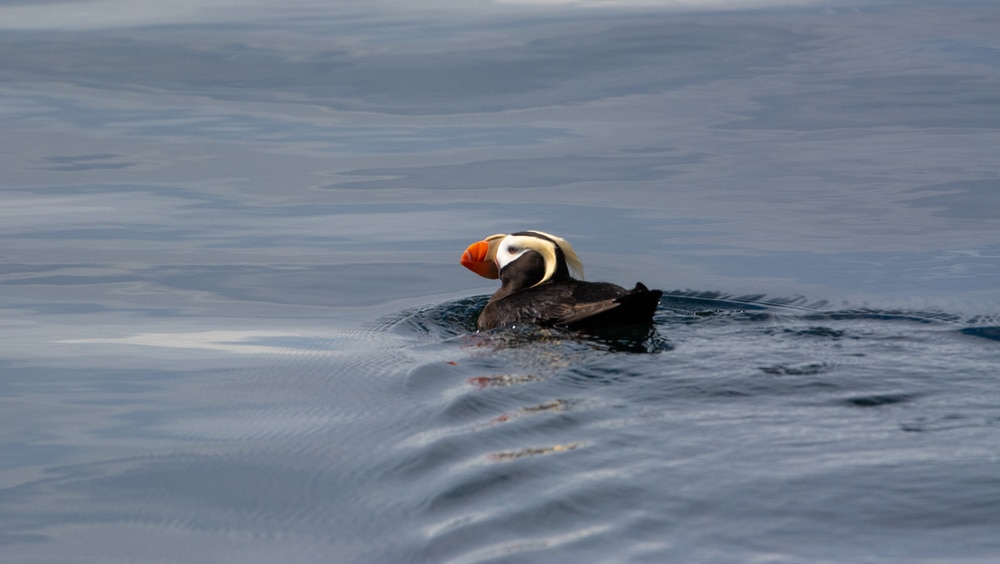 A Boat Trip to Protection Island & More Birding Spots
This incredible sanctuary had a long and varied history before becoming protected. The island has gone through over 100 years of farming and grazing here. It served as a practice artillery zone during WWII and, in the 1960s, was subdivided up for summer homes. The natural significance of Protection Island was finally recognized in 1982. Today it stands as a world-class location for birdwatching and is where burrow-nesting seabirds' populations continue to grow.
Here are five things to know about a boat tour to Protection Island with Puget Sound Express:
The Summer Puffin Cruises occur on select Saturdays throughout June, July, and August. They also offer two Saturdays in October for the Fall Bird Migration.
The Puffin and Migration cruises depart from downtown Port Townsend at the Point Hudson Marina. The three-hour summer cruises depart in the afternoon at 3 pm and return to the marina around 6 pm.
In recent years, more puffins have been returning to Smith Island, so the tour will likely include both Protection Island and Smith Island for the best opportunities for sightings. As with any wildlife tour, sightings can be unpredictable, there's no guarantee you'll see these adorable creatures, but the likelihood is good on these afternoon cruises. Depending on conditions, the captain will determine the route to Protection Island and beyond each afternoon.
Even if you don't get to spot these nesting birds, all cruises are hosted by seasoned naturalists and Port Townsend Marine Science Center interpreters, so you're bound to learn fascinating facts about the species and the area's history. It's also just a scenic ride too!
Before your excursion to Protection Island, be sure to visit the Port Townsend Marine Science Center at Fort Worden State Park. There's an aquarium and museum, and the park is also beautiful to explore. Wander along the two-mile sandy stretch of beach, walk the trails to the 1914 Point Wilson Lighthouse, and check out the abandoned military bunkers and tunnel network.
More of Our Favorite Birdwatching Locations:
While the tufted puffins on Protection Island are a summer sight, this area is home to hundreds of species of birds year round. The rugged shorelines and forested areas are the ideal habitats for all kinds of beautiful feathered friends. Here are a few spots to break out the binoculars and spot some winged flyers:
Dungeness Bay National Wildlife Refuge: As one of the longest sandspits in the world, this sandy stretch is also home to more than 250 species of shore birds and many migrating birds.
Railroad Bridge Park: This park has been designated as an "Important Bird Area" by the National Audubon Society. Follow the forested trails, find a quiet spot by the river, and pop into the Dungeness River Nature Center.
Olympic National Park: Along the beautiful forested trails and shorelines of this national park, you're bound to hear and spot many kinds of birds during your adventures. Keep your eyes peeled for crossbills, dippers, chickadees, and thrushes.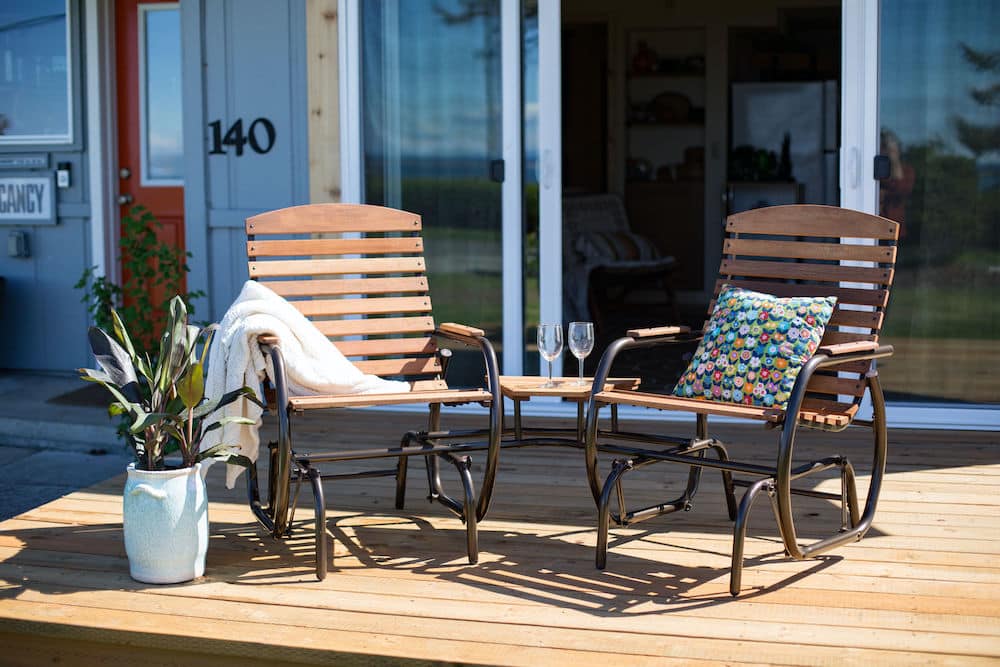 The Best AirBnB in Sequim for Your Summer Getaways
The Dungeness Bay Cottages comprises six stand-alone luxury cabins, each with private entrances, comfortable amenities, and stunning views of the Strait of Juan de Fuca and the Dungeness Spit and Lighthouse. All of these features at our AirBnB in Sequim make our cottages one of the best places to stay for wildlife excursions to Protection Island, as a home base for hiking adventures, and for those enjoying the lavender farms in Sequim.
One of the best things about our AirBnB in Sequim is the unforgettable sunsets over the water. From the comfort of your own cabin, you can find a cozy chair and take in this view each night. Or enjoy our private outdoor seating areas or by the fire pit for a perfect place for a glass of wine and to watch the day dim into the evening as the bright stars emerge. Choice cabins have hot tubs for resting those tired muscles!
For those looking for the best Airbnb in Sequim, we also have a handful of vacation rentals, each with a unique charm and style. From a castle surrounded by lavender and a rustic lodge in the forest to a treehouse on the water's edge, we have a location to fit all getaways in Washington State. Summer is a busy time in Sequim, so it's best to book your lodging today!