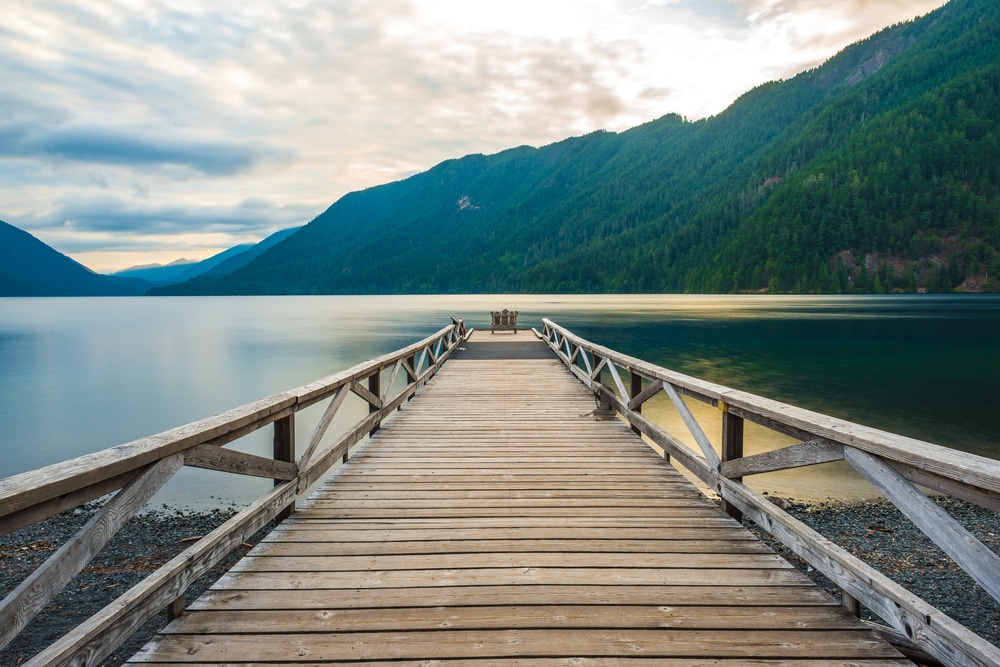 Olympic National Park on the beautiful Olympic peninsula is one of the most unassuming national parks yet is filled with epic views, incredible biodiversity, and unique experiences not found in many other places in the world! The park highlights the diverse environments found across the Olympic Peninsula such as mountains, forests, and the ocean. The stunning landscape encompasses nearly a million acres of largely wilderness land.
There are many places to explore the different ecosystems here. On your next trip out to the Olympic peninsula be sure to stop in the Visitor Center in Port Angeles where rangers can answer any questions you may have and will point you in the right direction to start your adventure here!
While you are out on the Olympic Peninsula let our Sequim Lodging be your peaceful and tranquil getaway! We offer cozy and comfortable cottages perfect for relaxing time away. Our waterfront cottages sit near the calm waters of Dungeness Bay with access to your own private beach. We are situated with a wildlife refuge in front of us and acres of quiet pastureland behind for the ultimate feeling of seclusion. You'll enjoy the panoramic views of our bay as well as of the Strait of Juan de Fuca. If you want the perfect place for an escape to the Olympic Peninsula this season, book your stay with us today!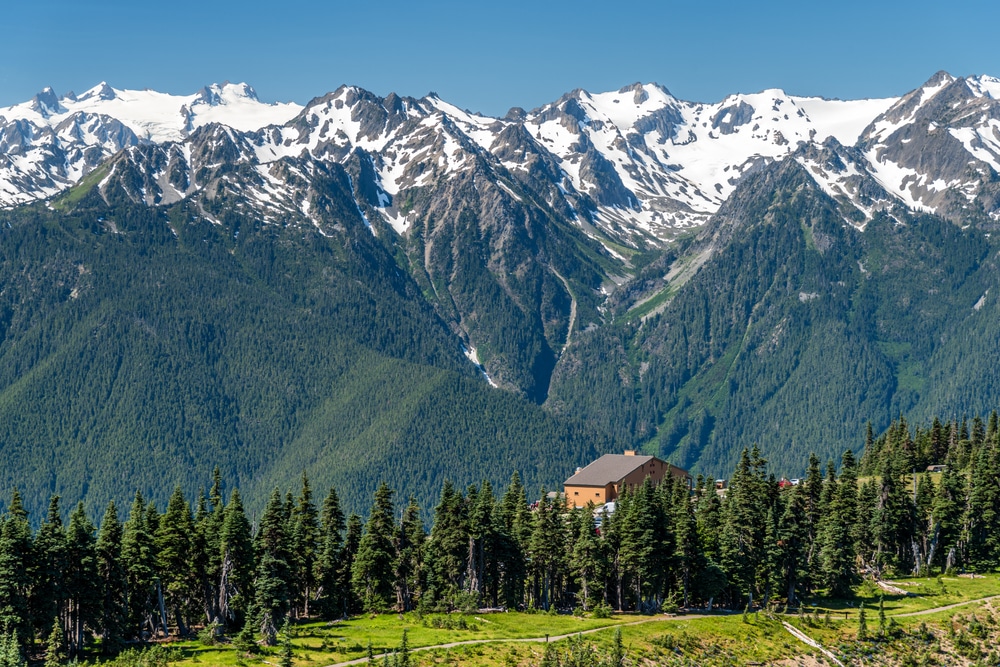 Visit Olympic National Park
Olympic National Park is an impressive place where you can walk through a rainforest, see incredible mountain views, and stand next to the Pacific Ocean all within the same park! People from all over the world come here to walk through green, moss-covered forests, see an incredible sunset at the ocean, or hike to an alpine lake. Much of the Olympic National Park is located just minutes from Sequim and our Olympic Peninsula accommodations. Here are our favorite places to visit in Olympic National Park!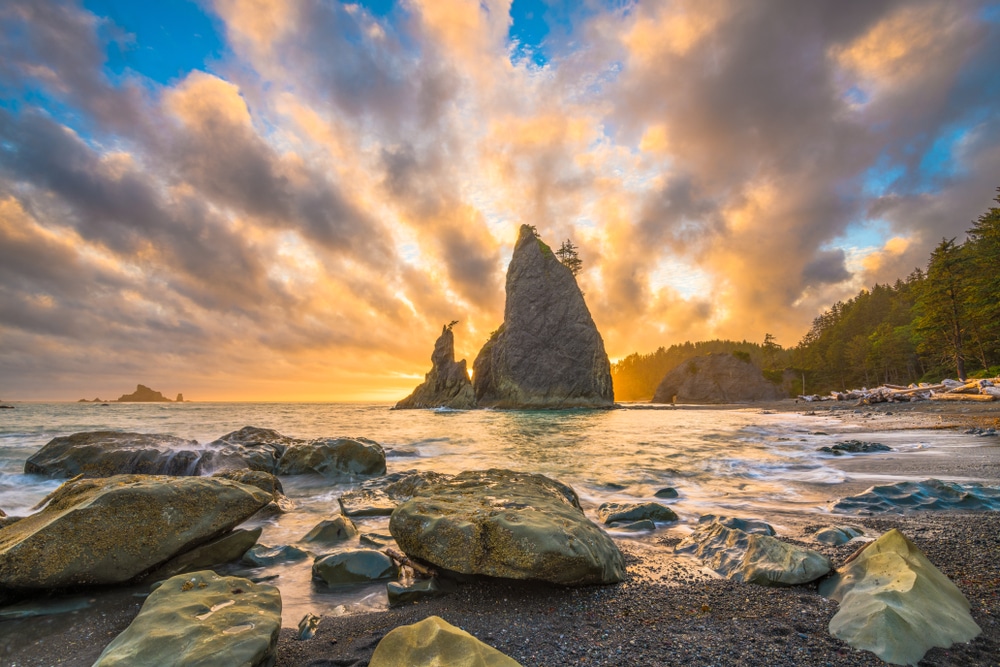 The Perfect Sequim Lodging
After a day of adventure in Olympic National Park, you'll need a comfortable, cozy, and relaxing place to unwind after seeing such magnificent sights! At our waterfront lodging, you'll feel as if you are at your own private beach cottage complete with a full kitchen or kitchenette, sitting area, a private beach to unwind at, and much more! Curl up under the stars at your fire pit, enjoy a meal outside on picnic tables, or get cozy inside with a good book or simply look out your picture window for bald eagles soaring above the water. If you want the best place for the perfect getaway to the Olympic Peninsula, book your stay with us today!