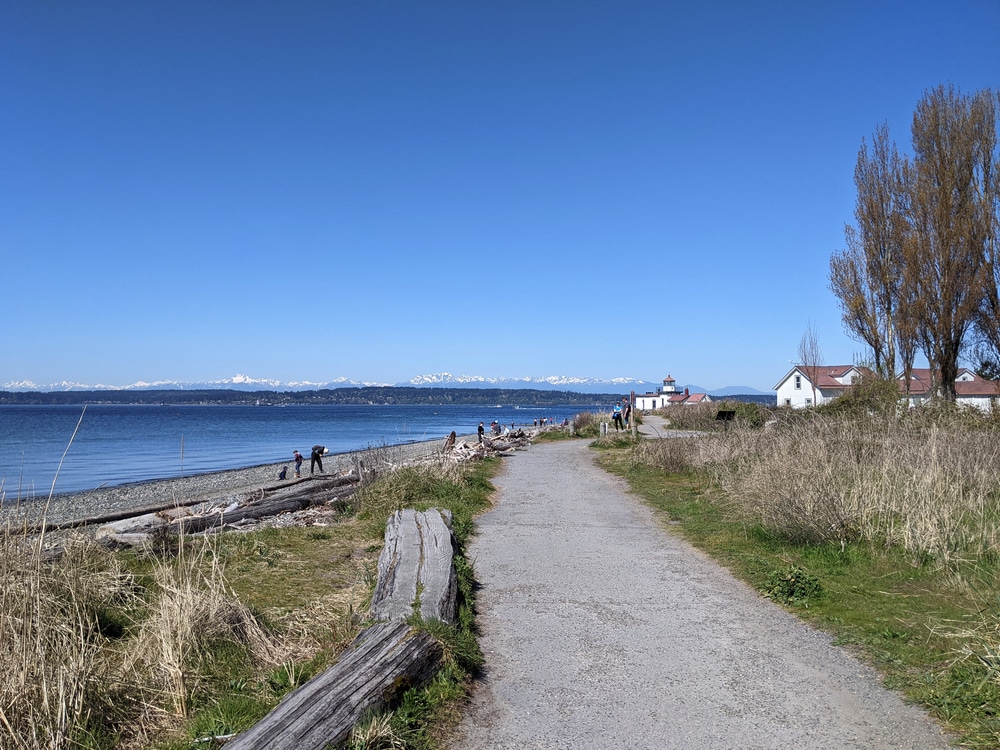 The Olympic Discovery Trail is an ideal way of taking in all that the beautiful and varied Olympic Peninsula has to offer! This trail that will stretch out over 130 miles provides year-round recreation opportunities for walkers, runners, bikers, and those on horseback. The winding path of the Olympic Discovery Trail (ODT) wanders through farms, rural fields, charming towns along the water, and eventually, ends up out at the Pacific Ocean. This unique resource is a not to be missed opportunity to enjoy a beautiful public trail that passes through gorgeous world-class scenery.
As you adventure and discover the Olympic Discovery Trail, let our Olympic Peninsula lodging be your perfect getaway! Set on the peaceful waters of Dungeness Bay our accommodations provide the ultimate space to relax and unwind. Here you'll not only get a gorgeous view of the water but you will also be treated to incredible mountain views and lovely pastureland for a feeling of really getting out and away from it all.
After a day of exploring the Olympic Discovery Trail, you'll have peace of mind knowing that you are returning to a quiet and tranquil home away from home. Our 6 well-appointed and cozy cottages are meant to take advantage of the views and are a much-needed retreat from the hustle and bustle of life. If you are ready for the ideal escape to the Olympic Peninsula this season, book your stay with us today!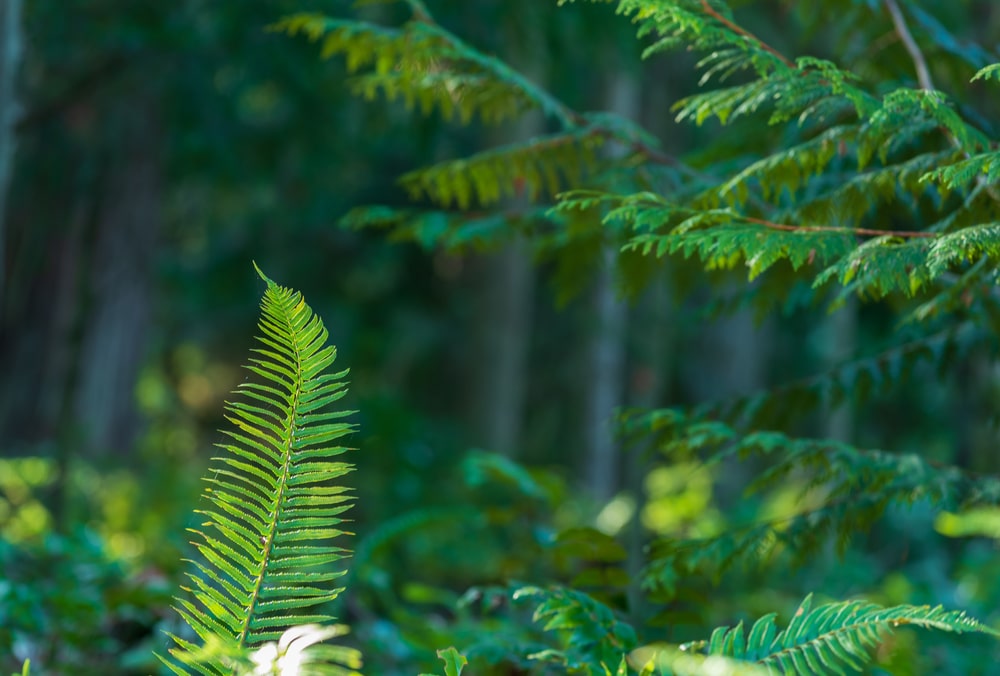 Check Out The Olympic Discovery Trail This Summer
In 1988 the Olympic Discovery Trail was created after a railroad corridor was abandoned. The idea was to utilize as much of the old railroad as possible and to connect the population centers of the peninsula. That original idea has taken off into a successful recreation trail used by locals and visitors. Events are held where the Olympic Discovery Trail is a centerpiece and people from all over the nation have marveled at its beauty. There are many ways to discover and take advantage of this amazing trail. Here are 5 ways to enjoy the incredible ODT!
The Olympic Discovery Trail is a multi-use trail which means that the public can walk, run, bike, or horseback ride along this beautiful trail. Getting out for some exercise here means miles of uninterrupted travel through forests, along lakes, and with breathtaking mountain views. You won't have to worry about cars as much of the trail is non-motorized.
You may be visiting one of the "trail towns" along the Olympic Discovery Trail. During your visit to the Olympic Peninsula, you most likely will stop into Sequim, Port Townsend, Port Angeles, and Forks. These eclectic and charming towns offer unique shopping, great restaurants, and local attractions you may want to see while you are here. These towns are all along the ODT so you can combine your explorations of these cities and the section of trail that corresponds to them.
There are many different sections of the Olympic Discovery Trail since it covers so much ground and multiple different ecosystems. Pick one section to concentrate on or cover all of them during your time here! There is the east, east central, west central, and west. Each section highlights a part of the Olympic Peninsula. From waterfront sections along the Strait of Juan de Fuca to forested foothills, to places where the trail opens up to views of the Olympic mountains, each section is unique and memorable.
The Olympic Discovery Trail offers more unique components that make up this special trail. Along the waters of the Strait of Juan de Fuca, you'll be able to spot wildlife such as otters, eagles, and even whales! You will be traveling along the historic Spruce Railroad trail if you explore the section next to Lake Crescent. Passing over the beautiful rivers of the Olympic Peninsula you cross unique and picturesque bridges along the way. In the lush woodlands, you'll pass through mature stands of fir, hemlock, and cedar trees.
Not only can you explore the Olympic Discovery Trail but you can also check out the Olympic Adventure Route within the ODT. The Adventure route is made up of mostly a single-track dirt trail that is ideal for mountain biking, trail running, or dog walking. This is a more rugged version that runs for 25 miles from the Elwha River to the Spruce Railroad Trail. If you want more of an adventure try this trail out!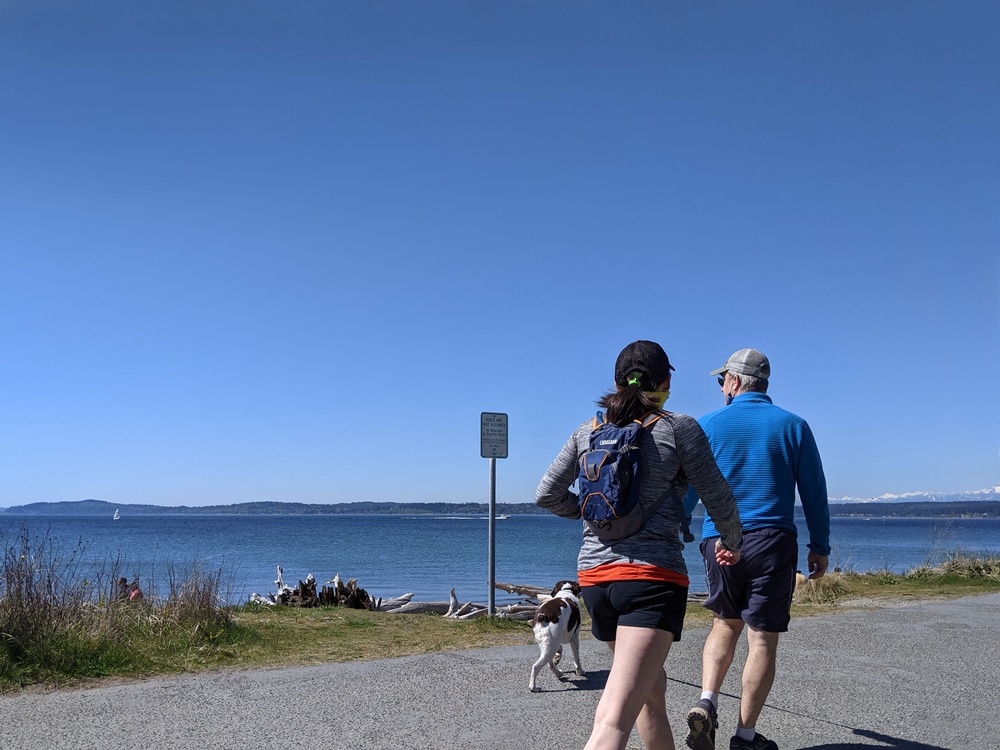 The Perfect Olympic Peninsula Lodging
After a day of exploring the Olympic Discovery Trail, you'll need a quiet and peaceful place to land at the end of the day. Let our beachfront cottages be your ultimate getaway this summer! Located on Dungeness Bay, our tranquil accommodations are the perfect place to unwind and relax. You can enjoy our private beach, firepits, and other onsite amenities such as peddle and electric bikes for rental as well as paddleboards and kayaks for rent.
You can retreat to your cottage where you'll have everything you need such as a full kitchen or kitchenette to create unforgettable meals in, a comfortable sitting area to curl up with a good book, and you'll get a great night's sleep as you fall asleep listening to the sound of waves rolling in and out just outside your cottage.
We also offer 4 vacation homes for those who are looking for even more solitude or have a larger party of friends or family. Located throughout different areas of the Olympic Peninsula, our vacation homes reflect the beauty and electric spirit of the area. From Sequim to Port Angeles to the Hood Canal our vacation homes are the best place for slowing down with family or friends. If you want an ideal place for your Olympic Peninsula vacation, book your stay with us today!