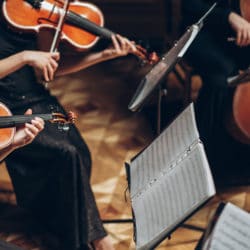 There is no shortage of things to do in the Sequim area this summer.  From hiking, biking, kayaking, and touring lavender farms, to attending local events and festivals, the Olympic Peninsula is a spectacular place to spend time during the warm and sunny months of summer. One of our favorite activities to attend each summer is the Olympic Music Festival. The festival starts in July, but tickets are already on sale.  Now is the perfect time to buy your tickets, and book your rooms at the Dungeness Bay Cottages.
Buy Your Tickets to the Olympic Music Festival
The Olympic Music Festival has been a part of summers in the Pacific Northwest for nearly 40 years. It brings world-class musicians and the incredible sounds of chamber music the hearts and minds of those who flock to these concerts on the Olympic Peninsula each summer. The crowds number in the thousands, and tickets sell out frequently. The festival starts on July 13 with the Art of the Violin I: Sarah Chang & Julio Elizalde. From there, the frequent concerts continue through September 8 at the Wheeler Theater in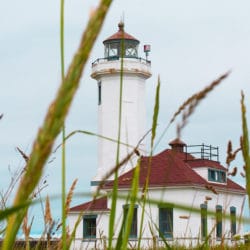 Port Townsend. Season subscription tickets are on sale now, and single tickets go on sale May 1, 2019. Plan to visit throughout the entire season, or if time is limted choose your favorite artists, and design a getaway around your trip. You can read more about each of the artists participating in this year's Olympic Music Festival.
The concert starts at 2pm, with doors opening at 1:30. Prior to the event, take the time to explore Fort Worden State Park. Afterwards, stop in Port Townsend for dinner at the Silverwater Cafe or Bayview Restaurant. If you're up for it, you can even follow with a show at the historic Rose Theatre before retiring to the comfortable waterfront suites at Dungeness Bay Cottages.
The rest of your week can be spend exploring Sequim's beautiful downtown, hiking to the Dungeness National Wildlife Refuge, biking along the scenic Olympic Discovery Trail, or exploring the rest of the Olympic Peninsula.  Being in the heart of the Peninsula makes Sequim the ideal home-base during your getaway. Book your stay with us today.