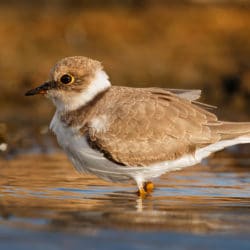 The Sequim Dungeness Valley is a veritable birdwatching paradise, especially during the upcoming fall months.  Sequim is actually home to two of Washington's important bird areas. It offers an exceptional bird habitat for a range of birds, from the alpine peaks and subalpine forests to the shoreline habitats of the Strait of Juan de Fuca.  Sequim's coastal habitats provide extensive sandflats and mudflats, large eelgrass beds, sand and cobble beaches, and small, protected islands. Inland, birds enjoy relatively dry and temperate weather, and plenty of oak woodlands, prairies, and madrona forests. Stay at the Dungeness Bay Cottages this fall, and embark upon a fascinating birdwatching adventure around Sequim.
10 Birding Hotspots Near Sequim
Birdwatching on the Olympic Peninsula is actually great year-round, but both spring and fall offer unique opportunities to watch the annual migration of birds into and out of the area. Over 350 different species of birds have been seen on the Olympic Peninsula. Depending on what you want to see and how far you're willing to travel, the Olympic Peninsula is home to some of the best birdwatching destinations in the state of Washington.  Here are our 10 favorite places to go birdwatching.
Dungeness Bay National Wildlife Refuge offers protected habitat for over 250 species of birds, some of them threatened or endangered, and is an important stop for many birds during migration.
Railroad Bridge Park offers exceptional riparian habitat that is perfect for the likes of woodpeckers, kinglets, finches, wrens, warblers, creepers, nuthatches, sparrows, and towhees, along with wintering American Dippers along the river.
John Wayne Marina is a beautiful place to spend a day and offers great birdwatching. Species here include shore and sea birds, as well as wintering waterfowl.
Dungeness Bay at 3 Crabs road is a great place to watch diving ducks, shorebirds, and gulls. It's also one of the most reliable places to see Eurasian Wigeon, as well as the occasional brown pelican during the fall.
Take a hike in the Dungeness and Grey Wolf areas of the Olympic National Forest, and you'll enjoy a variety of woodland songbirds, such as crossbills, dippers, warblers, chickadees, nuthatches, and thrushes.
Washington Harbor/Port Williams is a great place to watch nesting bald eagles, especially during the spring and summer. Northern harriers and Savannah sparrows nest in the grasslands in the area.
Sequim Bay is another great place to watch for shorebirds, ducks, gulls, terns, Black-bellied Plover, and Dunlin
Walk along the trails and explore Discovery Bay, where you'll find tide flats and see a variety of shorebirds, ducks, gulls, and terns.
Enjoy many of the same birds found in the Olympic National Forest at Hurricane Ridge, along with Ravens, Steller's and Gray Jays, several of the thrushes and other species.
The restored habitat of the Elwah River is not only a delight to see, but also offers fantastic woodland habitat for birds, as well as wintering grounds for waterfowl.
If you're new to birdwatching and want a little guidance, the free Wednesday bird walks at Railroad Bridge Park are a great place to start.
Birdwatching from our Waterfront Cabins in Sequim
Of course, you can also enjoy the simple act of birdwatching from the quiet comfort of our waterfront cabins in Sequim. Here, you'll enjoy your own private beach on Dungeness Bay, where you can see many of Sequim's avian inhabitants. Bring your binoculars every time you visit us, and enjoy the world that awaits just outside your window.  Book your room at the Dungeness Bay Cottages today.