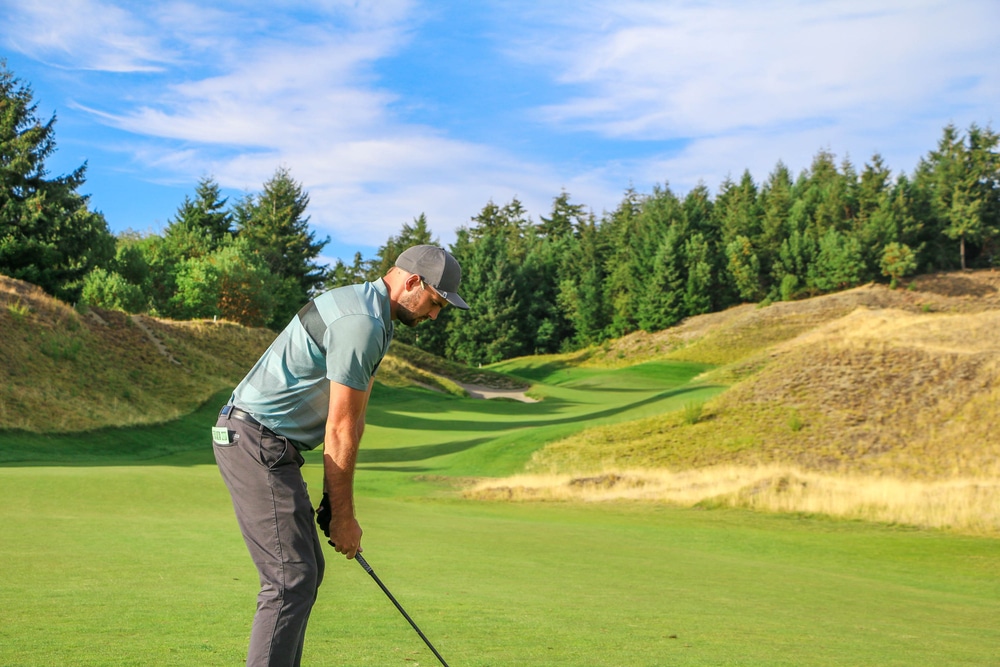 Sequim is known for its sunny, rain-free days, and the Dungeness Golf Course at 7 Cedars Casino is the perfect way to enjoy the bright weather with a rousing round of golf. This fun course is designed to entertain the most experienced golfers, but it's also an excellent place for novice players just getting into the game. The Cedars at Dungeness is nestled in a lush valley; it is a year-round 6,456-yard, par 72, 18-hole Championship course and the driest course in Western Washington.
The friendly and experienced coaches offer lessons for those looking to get into the exciting world of putting, drives, and hole-in-ones! Don't miss the infamous crab-shaped sand trap on hole three, aptly named Ole Crabby. Adding a relaxing tee time at Dungeness Golf Course to your adventure in the northwest is always a welcome addition to any getaway. But first, let's get your lodging settled, and our waterfront cabins in Sequim are the ultimate retreat.
We offer six comfortable and well-appointed Beachfront Cottages with full kitchens, hot tubs, outdoor spaces, and luxury room amenities. Each cottage overlooks Dungeness Bay, and the private beach is steps away. Head over to our availability calendar and book today!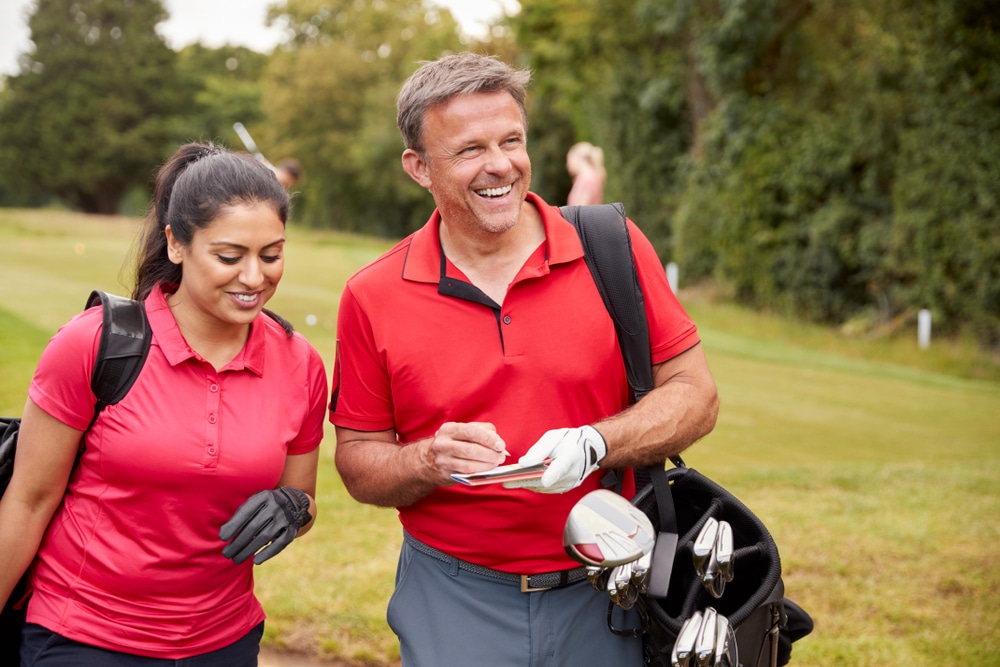 Dungeness Golf Course & More at 7 Cedars Casino
The award-winning Dungeness Golf Course is located at the 7 Cedars Casino, a full-service casino with table games, more than 600 slot machines, poker, and bingo. You'll find five restaurants on-site, including the House of Seven Brothers, their flagship eatery offering an array of Pacific Northwest specialties, craft cocktails, weekly specials, and exceptional service. You'll find a couple of casual options for lunch on the Dungeness Golf Course for those here to focus on their golf game.
The front nine holes at the Dungeness Golf Course are challenging enough to get you going, but rewarding as well. Hole three is home to the famous crab-shaped sand trap—a tricky obstacle, as even the most talented golfers have sunk a ball in the claws. The other nine holes offer stunning green fairways, long open drives, and perfectly placed bunkers to keep you on your toes.
After a lovely round at Dungeness Golf Course, head to the 7 Cedars Casino for a thrilling evening of Blackjack, Poker, or more popular table games. If slot machines are more your speed, there are more than 600 to choose from to try your luck. They also offer weekly Bingo games! Grab a cocktail at the Bear's Bourbon Bar with an exceptional selection of craft whiskeys and creative mixed drinks.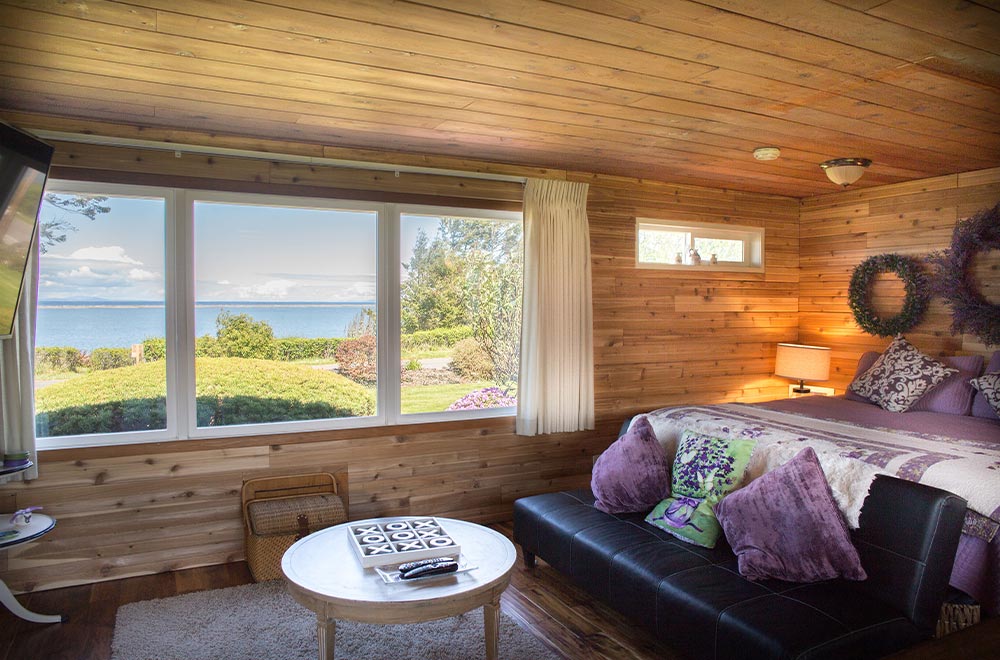 Our Cozy Retreat for Calm and Quiet
After a thrilling round at Dungeness Golf Course, our waterfront cottages will be your home away from home, a special place to unwind in your own private retreat. Stay in and cook a tasty meal in one of the fully equipped kitchens and kitchenettes. Head down to the beach for a sunset stroll, before settling in for a beautiful night's rest in your king or queen-size bed, as the waves lull you to sleep. Our cozy and comfortable cottages are just what you need to escape the world for a bit in the northwest.
Wake the following day, and enjoy the stunning panoramic view with your freshly brewed coffee. Set out to hike out to the Dungeness Spit Lighthouse or explore Sequim by bike. Our cozy, little town in the rain shadow of the Olympic Mountains is one of the best places to stay in Washington. If you're looking for the best place to get away from it all, join us on the shores of Dungeness Bay, and book your stay with us today!