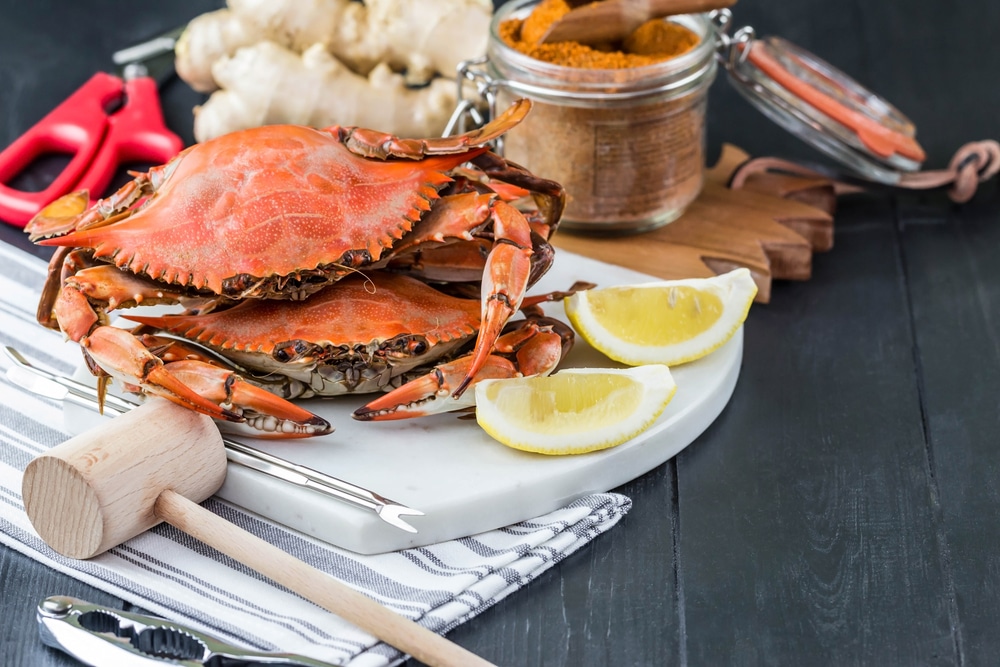 The annual Dungeness Crab Festival is a highly anticipated event each year in the charming coastal town of Port Angeles. The CrabFest event brings together a range of traditions and unites different communities in the area. The event is all about celebrating Native American heritage, Olympic Coast cuisine and collaborating with local environmental education organizations to increase awareness of natural resources and issues affecting the Olympic Peninsula.
Better yet, admission to the Dungeness Crab Festival is always free! Expect delicious seafood dishes and crab to-go (cooked, cleaned, and cracked for you), craft beverages, and two stages with live music at the First Fed Crab Central Tent, on the City Pier, and in and around The Gateway Pavilion—all right in downtown Port Angeles. The Dungeness Crab Festival is very popular, so lodging fills up quickly, and Sequim is just about 20 minutes from the event.
Our Sequim cottages and Airbnb rentals are the best places to stay for the Dungeness Crab Festival. You'll be set back on our beautiful properties, away from the crowds, and with private lodging accommodations. Our collection of six cottages in Sequim is a fantastic destination on the Olympic Peninsula—each cottage is well-equipped with a small kitchen, cozy bedroom, and stunning views. Check out our October availability for the CrabFest and reserve your lodging today!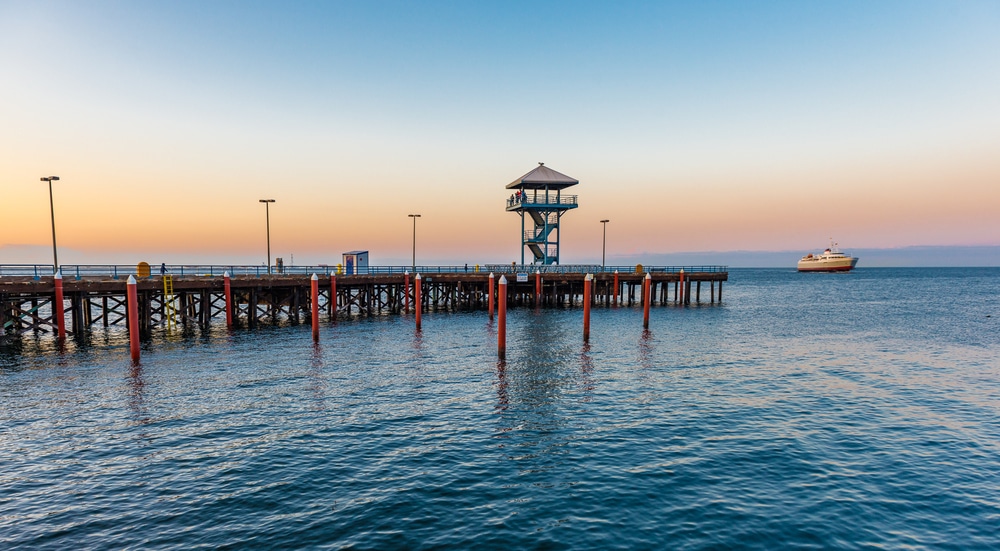 Plan Ahead: Dungeness Crab Festival 2023
The Dungeness Crab Festival is filled with tasty eats from the sea, live entertainment and music, and educational experiences to learn more about where our food comes from and how we can better care for the environment. The weekend-long event takes place from October 6th to the 9th, 2023.
Here are five things to know before you go to the Dungeness Crab Festival 2023:
This year marks the 22nd annual Dungeness Crab & Seafood Festival. Over the event's two decades, it has been recognized by world-class publications as one of the best seafood festivals in the country, such as Coastal Living Magazine, GQ Magazine, Saveur, and others. Due to the popularity, it's important to plan ahead!
The Crab Dinners at the Central Pavilion might be the most anticipated part of the festival. Diners pack the 15,000-square-foot tent to enjoy these succulent crustaceans. It's best to secure your spot in advance, and besides a fresh cracked crab and fixings, local Port Angeles restaurants will be there to provide more options.
Make sure to stop by the educational elements of the festival. Visitors can learn more about the natural environment of the Olympic Peninsula. The Festival partners with local environmental educational organizations to provide activities designed to create a better understanding of the natural resources and issues facing the Olympic Peninsula.
Besides eating, there's more to do at the CrabFest! You'll find two stages with live music and local entertainment, arts & crafts booths, local vendors, a 5k Fun Run, the "Grab a Crab" derby, a US Coast Guard Search & Rescue demonstration, and much more.
Admission is always fresh to the Dungeness Crab Festival, but lodging will fill up in the area. It's not too soon to secure your Sequim cottages or Airbnb rental. CrabFest is located on the waterfront in Port Angeles, Washington, including the City Pier and the Red Lion Hotel Port Angeles Harbor parking lot.
The Best Sequim Cottages & Rentals for Festival Lodging
We suggest lodging outside of Port Angeles during the Dungeness Crab Festival, as that area can be a bit crowded, while Sequim still remains quiet and set back from the activity. We have a long list of properties available for any style of getaway, be that a romantic trip for two, a big family vacation, or friends retreat.
Our cozy Sequim cottages are ideal for any of the above. Each cabin is perfectly appointed for a couple, but all six are available to rent simultaneously, which works exceptionally well for those who want to travel with others but still appreciate their privacy. If you'd rather have a large house, we have options in the Sequim area, too, with multiple locations that sleep up to 10 guests or more.
Whichever rental property you choose, you'll see that we pride ourselves on providing the best accommodations. All of our Airbnbs and Sequim cottages are pristine, well-maintained, and comfortable. You'll really be able to sit back and relax, which is especially important on vacation with the beautiful Olympic Penisula as your playground. Don't delay; make your reservation today!