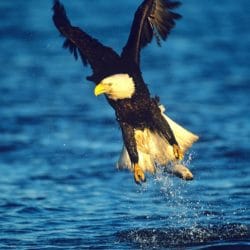 While it's still pretty cold in Sequim, and many of us are in shock after the most recent (and unusual) snowstorm, there are still signs that Spring isn't too far away–and that has us really excited!  You'll find that the weather is, generally speaking, much more mild in Sequim than the rest of the Northwest, and that makes spring truly beautiful here.  It's easier for us to get outside and enjoy those activities most people only think about during a few months out of the year. Spring is the perfect time to come stay at our waterfront cottages, where you'll be well situated to enjoy the best of Sequim. Imagine waking up to the gentle lull of the waves, and the cheerful chirping of birds on the water. Head to the nearby Dungeness National Wildlife Refuge, where you can enjoy a restful day of birding or beachcombing. In early April, join us for the Olympic Birdfest; two incredible days of birding on the Washington Coast, and the perfect opportunity to dust off those binoculars. Book your room at the Dungeness Bay Cottages in Sequim today.
Birding at the Dungeness Spit
Sequim is home to a variety of bird habitats, and if you're willing to travel a little further afield, the Olympic Peninsula is a veritable birding haven. Among those most commonly spotted winged animals are bald eagles, peregrine falcons, black brant, buffleheads, waterfowl, songbirds, and owls. You can do some fantastic birdwatching without leaving the comfort of the Dungeness Bay Cottages, but if you're looking to up your experience, head to the Dungeness National Wildlife Refuge. This refuge is one of the longest natural sand spit's in the world, and attracts an incredible variety of native birds year-round. Spring and fall bring a healthy variety of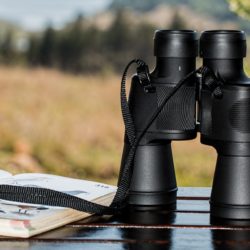 migrating shorebirds to Sequim, while in the winter months the quiet bay's calm waters offer the perfect refuge for wintering waterfowl. There are also a variety of seabirds and birds of prey, viewable throughout the year. There's an extensive guide for those interested in birding on their website.
Olympic Birdfest
This year, the Olympic Birdfest will be held on April 12 – 14, 2019. It's a great time for birders to get together, and is timed specifically to catch wintering birds and the beginning of the spring migration. There are several field trips and events planned throughout the weekend.  Field trips will be to places like Sequim Bay, Port Angeles Harbor, Ediz Hook, Dungeness Spit, the Elwha River, Salt Creek, and Neah Bay.  There will also be trips through wooded areas to view songbirds and locate owls in the evening.  If that's not enough, Boat trips to Protection Island are also planned. Many of these events do sell out, so get your tickets soon.
In addition to the birdfest, birding enthusiasts can enjoy a self-guided adventure at the Dungeness River Audubon Center at Railroad Bridge Park. They offer bird walks every Wednesday morning as well, which serve as a great introduction into the quiet sport of birding.
Of course, you don't even have to leave our property to enjoy some excellent birding opportunities in Sequim. Just grab your binoculars, and keep your eyes trained on the water, and you're likely to see a variety of sea and shorebirds, and likely even some birds of prey, out the windows of our waterfront cottages.  It's one of the many perks you'll enjoy when you stay at the Dungeness Bay Cottages.  Book your room today!