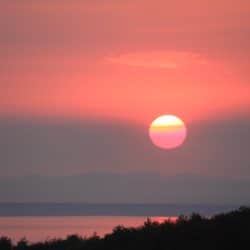 Sequim enjoys an incredible 250+ days of sun each year, which means there's no reason not to visit us this fall at the Dungeness Bay Cottages.  In fact, we think fall is even more magical in Sequim than summer.  Yes, it's a few degrees cooler, but it's just as beautiful, if not more so. The mountains and trees around town are starting to change their colors, the crowds are far fewer than during peak summer travel times, sunsets are still spectacular along our private beach, and this crisp autumn air gives us the perfect opportunity to curl up in a cozy sweater or blanket and take in the view. Though small in size, there is certainly no shortage of spectacular restaurants in Sequim, either, which makes for a lovely and romantic evening out when you want it. Book your room at Dungeness Bay Cottages today, and enjoy fall in Sequim's best choice for waterfront lodging.
Best Restaurants in Sequim
If you haven't spent much time in Sequim before, you may be surprised to find out just how many wonderful restaurants and dining options there are in this quaint little town.  Whether you're in the mood for a good burger and fries, high quality Mexican or Thai food, or the famed regional cuisine that the Northwest is known for, including local Dungeness crab and fresh Pacific Salmon, Sequim restaurants won't disappoint.  In fact, we could easily argue that you will enjoy one of the best breakfasts you've ever had at local favorite, the Oak Table.  We recommend you attempt to conquer the Apple Pancake, but really you can't go wrong with their fluffy omeletts, delectable egg's Benedict, or other traditional favorites either.  For some of the best ethnic cuisine on the Olympic Peninsula,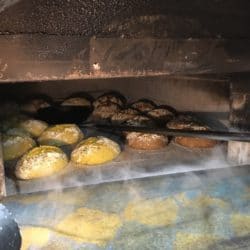 you can't go wrong with the sumptuous portions at Jose's Famous Salsa–just don't forget to take a jar or two of salsa home with you.
One of our favorite places, and someplace we recommend frequently to guests, is Pacific Pantry Deli. They serve locally-sourced food with everything made from scratch, including some fabulous wood-fired pizza. If you want to seek out Sequim's finest restaurant and sample popular regional dishes, then head to Alderwood Bistro. This local gem is committed to serving locally-sourced produce from the area farms, and they have an incredible selection of menu items. Nourish is another go-to when you're looking for a delicious meal in Sequim. For a great seafood dinner with a view, we can't recommend the Dockside Grill at John Wayne Marina highly enough.  Known for their Alder planked steaks and Salmon, they also have an incredible Bouillabaise and Cioppino that will leave you wanting more.  Other places worthy of mention are The Cedars at Dungeness and the Old Mill Cafe in Carlsborg.
If this all has your mouth watering, then you better hurry and book your fall getaway to the charming town of Sequim now. The Dungeness Cottages await!