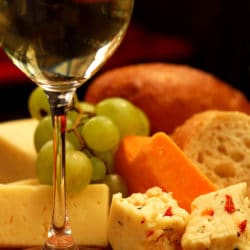 Washington wines are becoming well known across the country, and not just because they are affordable. Washington is actually producing delicious wines, with complex and delicious tasting notes that rival wines of the old country. The wineries of the Olympic Peninsla are no exception. Here, you'll find 10 world-class wineries. When you combine that with delicious local and fresh Northwest cuisine and the breathtaking scenery at our waterfront cottages, you'll find there's no where you'd rather be. Book your room at our private oceanfront cottages today.
The Best Wineries to Tour Near Sequim
One of the things we love most about the wineries found here on the Olympic Peninsula is that they are all family owned.  Beyond that, they are each quite distinctive, offering a variety of experiences and tasting notes as you move west.
Our local wineries are just one of the many great facets of life on the Olympic Peninsula. Having them here means there's really no excuse not to enjoy good food and good wine. Book your room at the Dungeness Bay Cottages today.