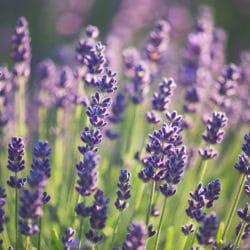 July is just around the corner, and excitement in Sequim for the annual Lavender Festival is growing. Though we are fully booked for Lavender Festival weekend for 2018, now is a great time to book one of our private oceanfront cottages for Lavender Festival weekend in 2019! It's always held the third weekend in July, which means July 19 – 21, 2019. In the meantime, if you missed your chance to stay at our cottages for Lavender Festival this year, there are still plenty of ways to enjoy Sequim's extraordinary Lavender Farms. In fact, the weekends before and after the Lavender Festival are sometimes an even better time to come see these rolling fields of brilliant purple in person. Book your room at the Dungness Bay Cottages today!
Sequim Lavender Festival
The Sequim Lavender Festival is certainly a fun weekend in Sequim, and something you should attend if possible. The festival's modest beginnings grew from restoring old dairy pastures with lavender fields in 1995. The lavender farms were the perfect crop for Sequim's climate and are more sustainable, since they require little water. The first Lavender Festival was a very small, local affair that included only eight lavender farms. Today, there are approximately 40 lavender farms that grow 110,000 plants each year. The 2016 Lavender Festival had visitors from across the US and 55 countries around the world.
The Lavender Festival is a weekend long party, full of fun activities, shopping, and dining. The 22st annual Lavender Festival in 2018 will be held on July 20, 21, and 22.
Tour Sequim Lavender Farms
Whether you come to town for the Sequim Lavender Festival or not, making the time to visit the many charming lavender farms in the valley is a must. Each farm offers their own special experience. Most offer unique lavender products such as oil, candles, and soaps. Some farms let you stroll through the fields and pick your own lavender bouquets, or take a few varieties of lavender plants home to grow in your own garden. Take your time, and explore Sequim's Lavender Trail to your hearts content. Here are a few farms to check out:
Tour de Lavender
Another popular way to enjoy Sequim's scenic lavender farms is the Tour de Lavender cycling event, which takes place the first week of August. There are two rides; the Fun Ride is for all ages and abilities, while the Metric Century ride is more challenging. These biking events include scenic tours of ten wonderful lavender farms. Book your room at the Dungeness Bay Cottages today, and get ready to take in the scents, tastes and views from the scenic Sequim Valley.