Tag Archives:
wine tasting
zoom

Summer vacations are special; a time for sitting back and relaxing, letting your cares and worries fade away for a short time, and making memories that will last a lifetime. Many families return year after year to the same special place. This summer, we hope you discover the magic at Sequim's Dungeness Bay Cottages, if you haven't yet already. Dungeness Bay cottages is the perfect destination for worry-free, relaxing, and memory-filled summer vacations. The cottages are nestled on a private beach, with nothing but the Straits of Juan de Fuca stretching out before you. You can do as little or as much as you want here, with downtown Sequim and the remainder of the Olympic Peninsula within easy reach. Book your summer vacation with us today.
Continue reading →
zoom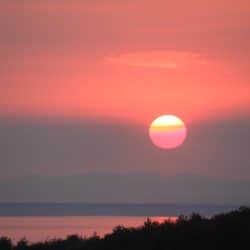 On the Eve of the New Year, it's time to start looking forward to all the wonderful things to come in 2019. Part of those plans should include a getaway to the charming Dungeness Bay Cottages in Sequim. You'll find that our cottages is well-situated near Sequim's top attractions, and come with unbeatable hospitality and service, a warm and romantic setting, and plenty of ideas and guidance from our friendly Innkeepers.  Valentine's Day is just around the corner, so there's no better time than now to start planning your romantic getaway!  Romance is our business, and no one does it better.  Book a getaway this Valentine's Day at Sequim's finest beachfront cottages, the Dungeness Bay Cottages.
Continue reading →
Alderwood Bistro
,
beachfront cottages
,
Cline Spit
,
Dockside Grill
,
Dungeness Bay Cottages
,
Dungeness National Wildlife Refuge
,
Kayak
,
Olympic Theater Arts
,
Port Townsend
,
romantic getaway
,
Rose Theater
,
Sequim Museum & Arts Center
,
Silver Water Cafe
,
The Blue Whole Gallery
,
Valentine's Day
,
Wind Rose Cellars
,
wine tasting
zoom
Now that the holidays are over and we're facing down a fresh start in the New Year 2019, it's time to start planning your getaways for the year ahead.  No matter what it is you're looking for, know you can find it at our charming beachfront cottages in Sequim, Washington.  Sequim is a city packed with delightful activities, historic attractions, great restaurants, wineries, shopping, and a variety of outdoor activities that can be enjoyed year-round.  Book your getaways for the upcoming 2019 calendar year at the Dungeness Bay Cottages, and get ready for the vacations of a lifetime in Sequim, Washington!
Continue reading →
2019
,
Art GAlleries
,
boutique shops
,
canoeing
,
Dungeness Bay
,
Dungeness Bay Cottages
,
Dungeness National Wildlife Refuge
,
Dungeness River Center
,
Hot Air Balloon Flight
,
kayaking
,
Olympic Discovery Trail
,
Olympic Peninsula
,
Sequim Getaways
,
Sequim Lavender Farms
,
Sequim Lavender Festival
,
wine tasting