Tag Archives:
Olympic National Park
zoom

Summer vacations are special; a time for sitting back and relaxing, letting your cares and worries fade away for a short time, and making memories that will last a lifetime. Many families return year after year to the same special place. This summer, we hope you discover the magic at Sequim's Dungeness Bay Cottages, if you haven't yet already. Dungeness Bay cottages is the perfect destination for worry-free, relaxing, and memory-filled summer vacations. The cottages are nestled on a private beach, with nothing but the Straits of Juan de Fuca stretching out before you. You can do as little or as much as you want here, with downtown Sequim and the remainder of the Olympic Peninsula within easy reach. Book your summer vacation with us today.
Continue reading →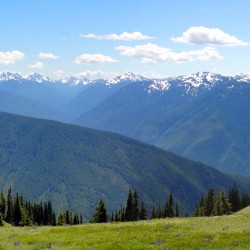 All it takes is one simple look around at the abundant natural beauty of the Olympic Peninsula for visitors to fall in love with the Sequim area and all it has to offer. One of the best things about Sequim, other than its idyllic setting, is the moderate weather that we enjoy year-round.  The frequent sunny days and mild temperatures allow residents and visitors alike to get outside on a regular basis.  Though spring and summer may be the more obvious choices for hiking on the Olympic Peninsula, we find that there really isn't any bad time of year to get out and enjoy the area's incredible hiking trails. Book your room at the Dungeness Bay Cottages today.
Continue reading →