Tag Archives:
Mt. Townsend
zoom
We know the world, and the tourism industry, in particular, is at a bit of a standstill as we face down the COVID-19 pandemic. So talking about and planning for all of the fun things to do in Sequim this summer might seem a little out of touch. After all, Washington State is under a stay at home advisory until at least May 4, with an extension looking likely.
Even so, the Governor recently announced that Washington State Parks and other public lands would reopen to the public beginning May 5th. And, even in the face of the hard work we're doing to socially distance ourselves from our communities, we think it's important to look forward to the many fun things to do in Sequim and the surrounding areas. Many of these can be enjoyed while keeping social distancing guidelines in mind, too.
It's been so very important to stay at home to stop the spread of this virus. But after so many weeks spent in isolation, it might just be time to plan in some "you" time. There's no better place for some true R&R than our private waterfront cottages in Sequim. Give yourself permission to start planning for the future, and book your stay with us today!
Continue reading →
Dungeness Bay
,
Dungeness Bay National Wildlife refuge
,
Dungeness River Audubon Center
,
hot air ballooning
,
Hurrican Ridge
,
Lower Grey Wolf River
,
Mt. Townsend
,
Olympic Discovery Trail
,
Olympic National Forest
,
Olympic National Park
,
Railroad Brige Park
,
Sequim
,
Sequim hikes
,
social distancing
,
things to do in Sequim
,
Upper Dungeness River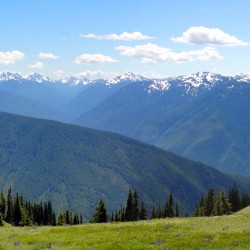 All it takes is one simple look around at the abundant natural beauty of the Olympic Peninsula for visitors to fall in love with the Sequim area and all it has to offer. One of the best things about Sequim, other than its idyllic setting, is the moderate weather that we enjoy year-round.  The frequent sunny days and mild temperatures allow residents and visitors alike to get outside on a regular basis.  Though spring and summer may be the more obvious choices for hiking on the Olympic Peninsula, we find that there really isn't any bad time of year to get out and enjoy the area's incredible hiking trails. Book your room at the Dungeness Bay Cottages today.
Continue reading →