Tag Archives:
Elwah River
zoom
The Sequim Dungeness Valley is a veritable birdwatching paradise, especially during the upcoming fall months.  Sequim is actually home to two of Washington's important bird areas. It offers an exceptional bird habitat for a range of birds, from the alpine peaks and subalpine forests to the shoreline habitats of the Strait of Juan de Fuca.  Sequim's coastal habitats provide extensive sandflats and mudflats, large eelgrass beds, sand and cobble beaches, and small, protected islands. Inland, birds enjoy relatively dry and temperate weather, and plenty of oak woodlands, prairies, and madrona forests. Stay at the Dungeness Bay Cottages this fall, and embark upon a fascinating birdwatching adventure around Sequim.
Continue reading →
3 crabs road
,
Birdwatching
,
Discovery BAy
,
Dungeness Bay
,
Dungeness Bay Cottages
,
Dungeness Bay National Wildlife refuge
,
Elwah River
,
Hurricane Ridge
,
John Wayne Marina
,
Olympic National Forest
,
Olympic Peninsula
,
Port Williams
,
Railroad Bridge Park
,
Sequim Bay
,
Sequim Lodging
,
Washington Harbor
,
waterfront cabins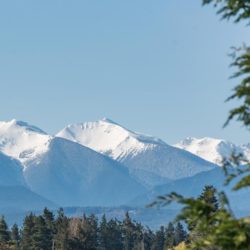 All it takes is one simple look around for visitors to fall in love with the Olympic Peninsula. Sequim, which is located in the rainshadow of the Olympic Mountains, enjoys more dry sunny days throughout the year than most other towns in the Pacific Northwest, making it a truly unique and wonderful travel destination. The biggest draw to for guests to visit us at the Dungeness Bay Cottages is the scenery. It's unbeatable. It also happens to be a great home base from which to explore the Olympic Peninsula, which includes one of the newest attractions, the Olympic Discovery Trail. Book your room at the Dungeness Bay Cottages in Sequim, and come experience the Pacific Northwest with us.
Continue reading →