Tag Archives:
Dungeness Lighthouse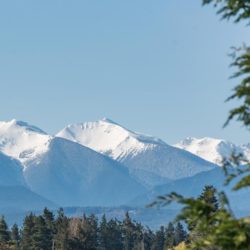 All it takes is one simple look around for visitors to fall in love with the Olympic Peninsula. Sequim, which is located in the rainshadow of the Olympic Mountains, enjoys more dry sunny days throughout the year than most other towns in the Pacific Northwest, making it a truly unique and wonderful travel destination. The biggest draw to for guests to visit us at the Dungeness Bay Cottages is the scenery. It's unbeatable. It also happens to be a great home base from which to explore the Olympic Peninsula, which includes one of the newest attractions, the Olympic Discovery Trail. Book your room at the Dungeness Bay Cottages in Sequim, and come experience the Pacific Northwest with us.
Continue reading →
Memorial Day is nearly upon us, and for many that means that we are facing the unofficial start of summer. We certainly still have a few more weeks of spring to enjoy, but summer is on the hearts and minds of many. No matter the time of year, there's plenty to do in Sequim, and that is one of the best parts about visiting us at the Dungeness Bay Cottages. Guests come here to relax and enjoy our picturesque surroundings and incredible waterfront spaces. The best place for a beach walk is undoubtedly the Dungeness Spit and Wildlife Refuge.  Come explore this beautiful stretch of beach with us, and book your room at our beachfront cottages today.
Continue reading →