zoom
Beautiful Sequim, Washington is the perfect destination for kayaking. The Dungeness National Wildlife Refuge is home to many wild birds and animals, including several protected species. If you are a nature enthusiast and enjoy kayaking in the great outdoors, then Dungeness Bay Cottages is the ideal place to lodge. Book your next adventure today.
Continue reading →
zoom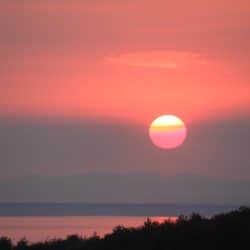 On the Eve of the New Year, it's time to start looking forward to all the wonderful things to come in 2019. Part of those plans should include a getaway to the charming Dungeness Bay Cottages in Sequim. You'll find that our cottages is well-situated near Sequim's top attractions, and come with unbeatable hospitality and service, a warm and romantic setting, and plenty of ideas and guidance from our friendly Innkeepers.  Valentine's Day is just around the corner, so there's no better time than now to start planning your romantic getaway!  Romance is our business, and no one does it better.  Book a getaway this Valentine's Day at Sequim's finest beachfront cottages, the Dungeness Bay Cottages.
Continue reading →
Alderwood Bistro
,
beachfront cottages
,
Cline Spit
,
Dockside Grill
,
Dungeness Bay Cottages
,
Dungeness National Wildlife Refuge
,
Kayak
,
Olympic Theater Arts
,
Port Townsend
,
romantic getaway
,
Rose Theater
,
Sequim Museum & Arts Center
,
Silver Water Cafe
,
The Blue Whole Gallery
,
Valentine's Day
,
Wind Rose Cellars
,
wine tasting
If you haven't yet had a chance to dip your toes in the water, and feel the gentle glide of a kayak beneath you, it's time you do. Kayaking is the perfect way to get up close and personal to the incomparable beauty of the Pacific Northwest. Not only that, but it's an incredibly relaxing way to spend the afternoon. Though we can and often do kayak throughout the year, there's something special about soaking up those summertime rays from the water. With our own private beach from which to launch your boats, there's really no excuse not to go. You definitely won't be disappointed. Book your room at our oceanfront cottages today.
Continue reading →