Tag Archives:
Alderwood Bistro
zoom
Sequim is a quaint town on the Olympic Peninsula known (at least by locals) for its relatively sunny blue skies. For many, it as a respite from the typically gray and rainy Pacific Northwest, and it's one of the many things that makes our Sequim cottages a wonderful place to escape during the winter. So many of us tend to stay indoors, out of the harsh elements of winter.  But in Sequim, we have the chance to do exactly the opposite. Whether you're looking for traditional winter activities, such as skiing, snowshoeing, and sledding, or whether you just want to take a quiet walk through nature this winter, Sequim has what you're looking for, including a walkable downtown with great shops, restaurants and cafes. It doesn't matter what the weather does in Western Washington; there's always something to do in Sequim.  Come fall in love with the charms of the Olympic Peninsula, and book a stay in our picturesque beachfront cottages on Sequim's Dungeness Bay.
Continue reading →
zoom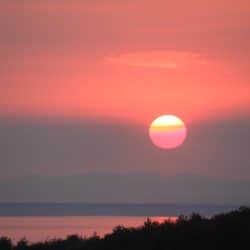 On the Eve of the New Year, it's time to start looking forward to all the wonderful things to come in 2019. Part of those plans should include a getaway to the charming Dungeness Bay Cottages in Sequim. You'll find that our cottages is well-situated near Sequim's top attractions, and come with unbeatable hospitality and service, a warm and romantic setting, and plenty of ideas and guidance from our friendly Innkeepers.  Valentine's Day is just around the corner, so there's no better time than now to start planning your romantic getaway!  Romance is our business, and no one does it better.  Book a getaway this Valentine's Day at Sequim's finest beachfront cottages, the Dungeness Bay Cottages.
Continue reading →
Alderwood Bistro
,
beachfront cottages
,
Cline Spit
,
Dockside Grill
,
Dungeness Bay Cottages
,
Dungeness National Wildlife Refuge
,
Kayak
,
Olympic Theater Arts
,
Port Townsend
,
romantic getaway
,
Rose Theater
,
Sequim Museum & Arts Center
,
Silver Water Cafe
,
The Blue Whole Gallery
,
Valentine's Day
,
Wind Rose Cellars
,
wine tasting
zoom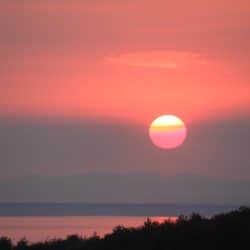 Sequim enjoys an incredible 250+ days of sun each year, which means there's no reason not to visit us this fall at the Dungeness Bay Cottages.  In fact, we think fall is even more magical in Sequim than summer.  Yes, it's a few degrees cooler, but it's just as beautiful, if not more so. The mountains and trees around town are starting to change their colors, the crowds are far fewer than during peak summer travel times, sunsets are still spectacular along our private beach, and this crisp autumn air gives us the perfect opportunity to curl up in a cozy sweater or blanket and take in the view. Though small in size, there is certainly no shortage of spectacular restaurants in Sequim, either, which makes for a lovely and romantic evening out when you want it. Book your room at Dungeness Bay Cottages today, and enjoy fall in Sequim's best choice for waterfront lodging.
Continue reading →